Insights > Thank A Lineworker: Our Frontline Heroes Power Our Communities
Thank A Lineworker: Our Frontline Heroes Power Our Communities
07/10/2020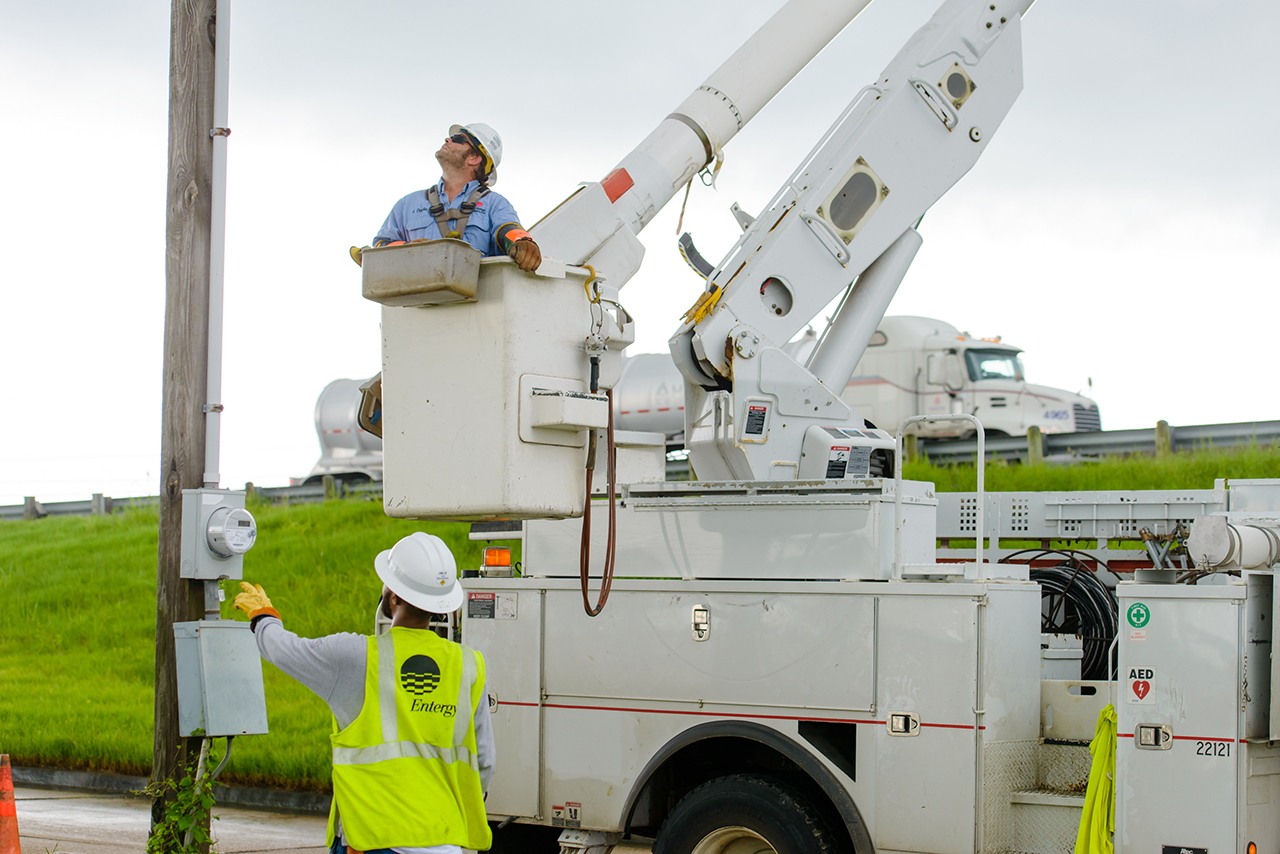 July 10 marks National Lineworker Appreciation Day. It is a day set aside for us to recognize the commitment and sacrifice made by lineworkers across the country to power our communities.
Every time you turn on a light, charge your cell phone or turn down your air conditioner on a hot day, that's all possible thanks to lineworkers.
There's very little our modern society can do without power. At Entergy Texas, our dedicated lineworkers ensure that power is safely and reliably delivered to homes and businesses across southeast Texas each and every day. And anytime after a hurricane, flood or storm – our lineworkers are ready to get to work to restore power to our customers. 
Our company's mission is "We Power Life." It is a recognition that the work we do serves a higher purpose – that we provide more than just a service, but an essential piece of keeping our communities running. Our lineworkers are at the center of that mission. They have a selfless dedication to our customers by working night and day to keep the lights on. 
Even now, our lineworkers are doing their part behind the scenes, keeping our emergency and essential services powered so they can continue to fight this pandemic.
That is why I would like to take a moment to recognize these exceptional individuals for their service to our communities across southeast Texas.  
And while in normal times, I'd say if you see a lineworker say thank you, now I'd say the best way you can thank a lineworker is by keeping your distance both for their safety and yours. Please admire their work from afar and above all else live safe.
---