Insights > Thank a lineworker today
Thank a lineworker today
07/10/2023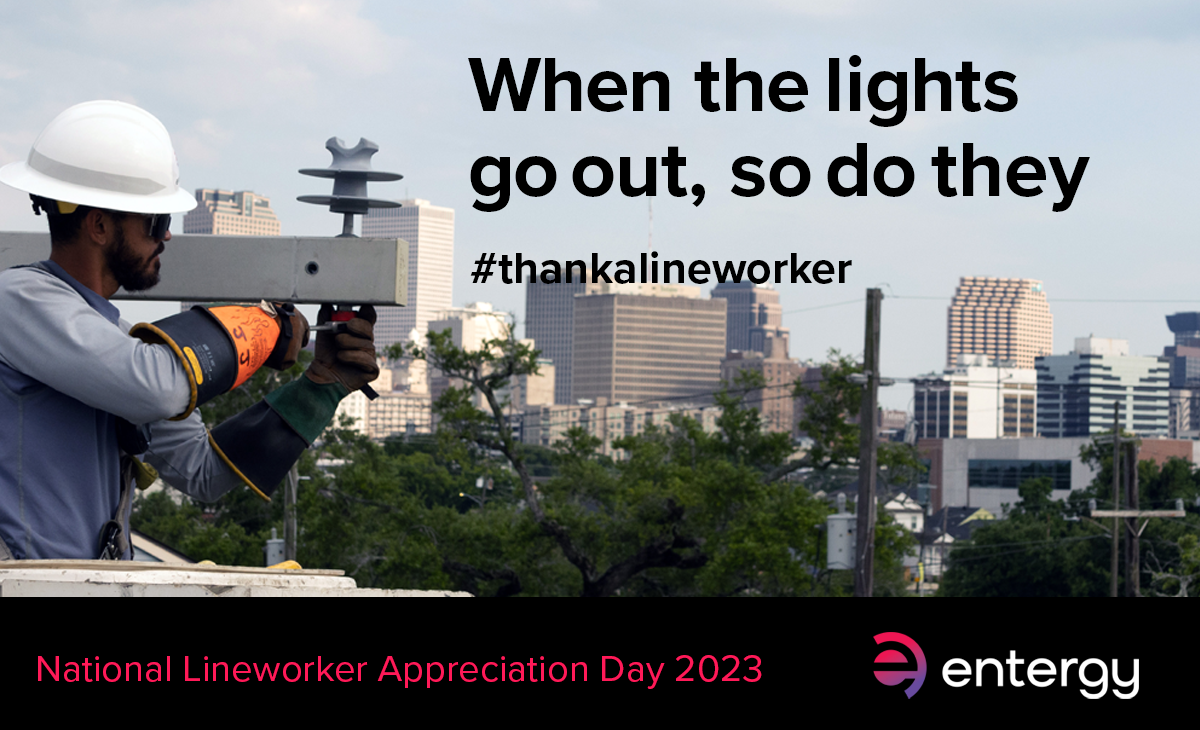 Today, we take the opportunity to recognize the commitment and sacrifice made by lineworkers across the country to power our communities. Entergy joins the Edison Electric Institute, International Brotherhood of Electrical Workers and other industry groups in observing National Lineworker Appreciation Day on July 10, which also honors the life and work of Henry Miller, the first president of IBEW.
Our team of lineworkers are on the front lines, in buckets and on the ground, day and night, in freezing rain and sweltering heat. On sunny days and in the aftermath of storms; on weekends and holidays, these devoted employees face challenging situations daily that require technical expertise, intense focus, and thorough safety measures.
"Already this year we've had several significant storms that our crews worked relentlessly to safely restore power each time, while they continue to stand ready for whatever hurricane season brings," said Charles Long, power delivery interim senior vice president. "We're thankful for their commitment and the pride they take in powering our communities safely."
Hear our team members discuss the challenges, and rewarding moments, of linework:
To participate in honoring lineworkers and their families, post your message using the hashtag #ThankALineworker for #keepingthelightsonsafely on social media.
Interested in learning more about what it takes to join a crew? You'll find facts, stories highlighting team members and more at entergy.com/lineworkers.
---