Insights > Thinking about electrifying your fleet? Entergy can get you ready, set and charging.
Thinking about electrifying your fleet? Entergy can get you ready, set and charging.
03/27/2023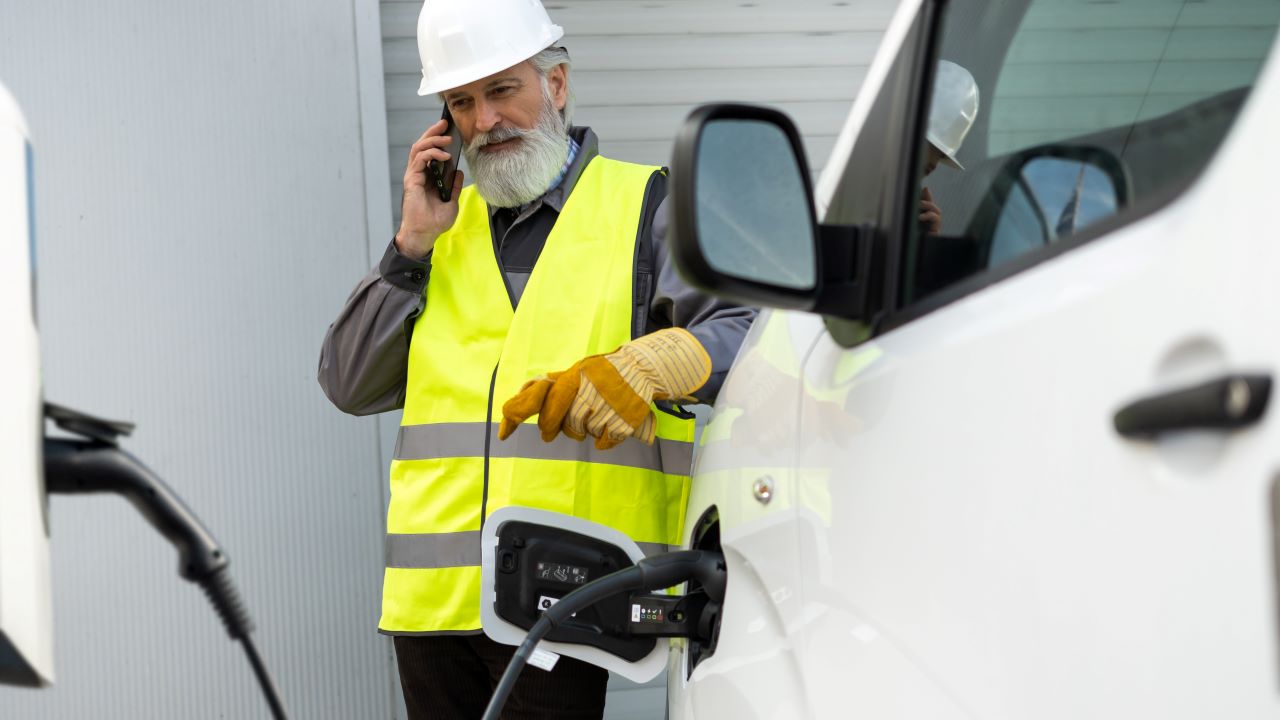 Fleet electrification can be a frustratingly complex and time-consuming process. What will it cost? What environmental good will it do? Are federal and state grants available to cut the cost? Without an expert's guidance, answering these questions with confidence can feel overwhelming, if not impossible.
We were the first U.S. electric utility to commit to voluntarily stabilizing greenhouse gas emissions, and we continue to take aggressive action to combat climate change and its impacts. Now, we're electrifying our fleet, and we want to empower our commercial and industrial customers to do the same.
"We strive to be a valued partner to fleet managers who are considering going electric," said Scott Barrios, electric mobility portfolio manager at Entergy. "By offering a myriad of fleet electrification educational resources and solutions, we can make our customers' lives easier and help them achieve their sustainability commitments, while fostering cleaner and healthier communities."
Introducing our fleet electrification calculator
To help you make the switch, we launched our fleet electrification calculator, an interactive tool that computes the potential cost savings of electrifying your fleet. Within minutes, the calculator compares your current fleet to an electric one and produces a custom report that summarizes the projected operational savings and carbon dioxide emissions reductions you could expect by going electric.
Electrification is not a one-size-fits-all proposition. The calculator takes this into account, assessing your specific site and circumstances to yield meaningful data about electrifying your fleet. For an even more personalized experience, we offer free expert consultations to discuss your custom report and evaluate your options, including those within our fleet solutions portfolio.
Our fleet electrification solutions
If you decide to go electric, we have the expertise and connections to streamline the transition. Entergy Fleet Solutions gives fleet managers exactly what they need to electrify – from a complete, turnkey offering to standalone charger-to-grid connectivity. Need financial advisory? Hassle-free infrastructure installation? Ongoing maintenance? We're here to help.
"Want us to handle everything from consultation through connection? We've got you covered," said Barrios. "Want to buy your own chargers? We'll connect them to the grid. Whatever you choose, we'll ensure you have the reliable electrical service you need to start enjoying all the benefits of electrification."
Meeting evolving customer needs
The Edison Electric Institute anticipates more than 26 million electric vehicles will be on U.S. roads by 2030. In preparation for the growing electric vehicle market, Entergy Mississippi recently launched a direct current fast charging station pilot project – the first company-owned electric vehicle charging station of its kind in the Entergy Region. By proactively installing this pilot project, we can study the effects electric vehicle use has on our power grid and implement technologies today to help manage future expected demands.
Additionally, we recently hosted a fleet electrification event to educate the New Orleans community about accessing newly available federal funding for electric school buses. The event convened representatives from the City of New Orleans, the Orleans Parish School Board, the Southeast Louisiana Clean Fuels Partnership and New Orleans charter schools, networks and transportation companies for an afternoon of discussion.
Entergy strongly supports expanding the U.S. electric transportation ecosystem for enhanced charger accessibility. That's why, in 2021, we became a founding member of the National Electrification Highway Coalition, which works to address gaps in electric vehicle charging coverage along major national transportation corridors. Coalition members comprise more than 60 investor-owned and municipal electric companies and cooperatives that collectively serve more than 120 million U.S. electric customers.
Since 2001, Entergy has invested $42 million of shareholder contributions in environmentally beneficial initiatives through our Environmental Initiatives Fund. Through the fund, Entergy Texas recently granted $255,000 to Sam Houston State University to help finance the installation of an electric vehicle charging station powered by 80 photovoltaic solar panels.
These efforts are part of our ongoing commitment to safely and reliably meeting your needs as electric vehicles account for an increasing percentage of the nation's transportation portfolio. Next up: Entergy is sponsoring the 2023 Clean Fuels Summit, which assembles stakeholders from across the Gulf South region to discuss the latest in fleet technologies. To schedule a free consultation with one of our electrification consultants, email us at electricfleets@entergy.com.
---