Insights > Transmission system upholds heroic legacy of service
Transmission system upholds heroic legacy of service
11/16/2023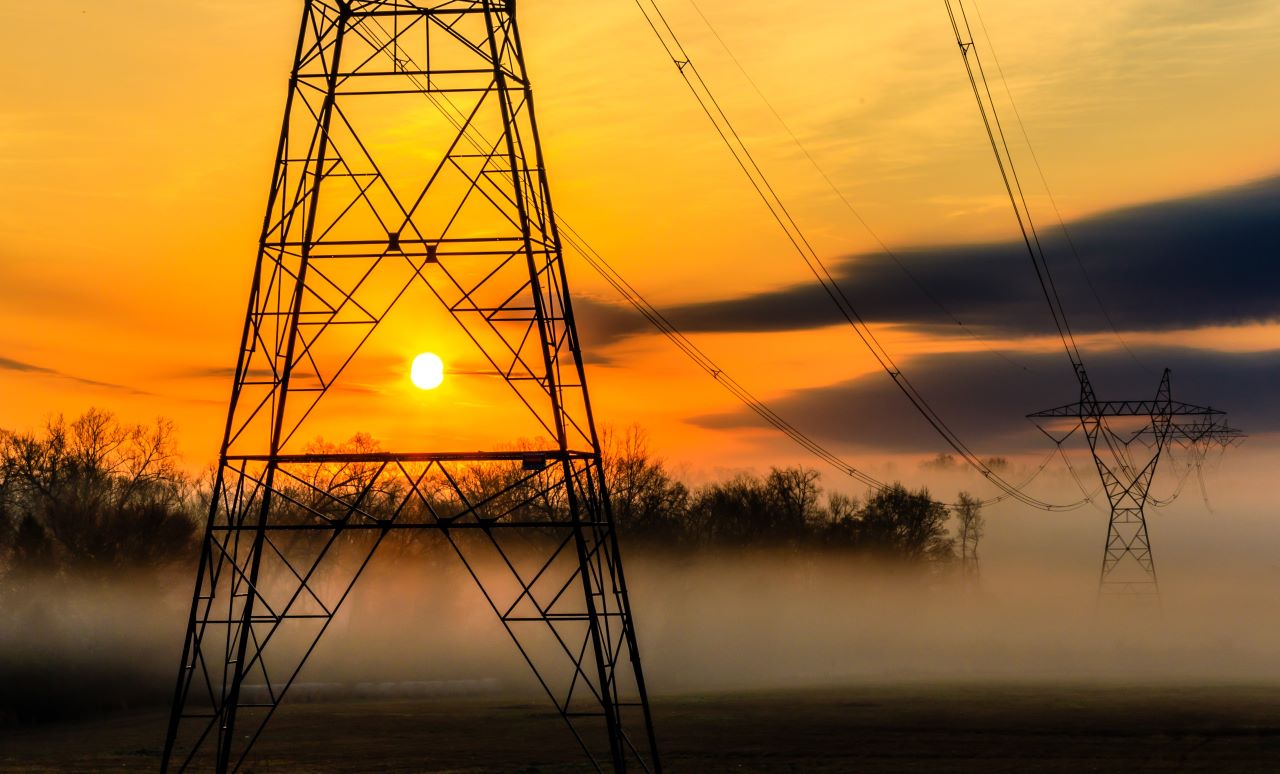 Entergy Mississippi's electric transmission system is a lot like a superhero—a sprawling, tireless giant equipped to move massive amounts of power for long distances over land and water at the speed of light. 
When completed nearly 60 years ago, the company's extra high voltage transmission system reflected the latest technology in modern, reliable, efficient power delivery. Today, it carries on its legacy of delivering powerful benefits to customers and communities throughout Entergy Mississippi's service area and beyond.  
"The extra high voltage system was primarily built during the 1960s is still a very strong backbone of Entergy Mississippi's transmission service," said Frank Gallaher, who joined the company in 1969 and retired in 2003 as president of fossil operations and transmission for Entergy. "As needs required, it expanded and incorporated new technologies as they became available, but the backbone system is still there and has been very beneficial for customers over the years." 
A new system for a new era
In a utility system, transmission lines move bulk electricity from generating plants to substations, where voltages are lowered for smaller distribution lines that serve homes and businesses. 
Entergy Mississippi's earliest transmission system generally followed railroad and highway routes of the day, transporting power from generating plants in larger cities to nearby towns and communities. By the end of the 1950s, the company had built generation stations in Jackson, Natchez and Cleveland to serve growing demand in its service territory. 
Plans to build an extra high voltage transmission system took shape in 1962, when Tennessee Valley Authority entered a diversity interchange agreement with 11 investor-owned utilities in the south-central region. Its purpose was to help utilities more effectively manage peak loads in winter and summer while saving millions of dollars and reducing the need to build new generating plants.  
Mississippi Power & Light, the precursor of Entergy Mississippi, led negotiations for the private utilities, with Vice President Ray Braswell serving as a key figure in finalizing the deal and overseeing the construction of Mississippi's extra high voltage transmission system—one of the first in the world to operate at 500,000 volts.  
Despite the large investment required for the project, MP&L management saw the agreement "as another milestone in the company's continuing efforts to plan and build ahead in order to assure its customers of an ample, dependable supply of electric power at the lowest reasonable cost," wrote Carroll Brinson in "Always a Challenge: Mississippi Power & Light Company's First Sixty Years." 
In 1964, MP&L bought around 200 miles of right of way and began building 226 miles of extra high voltage line in three segments: French Camp to Jackson (91 miles), Jackson to Vicksburg (36 miles), and Jackson to the Louisiana state line, south of Liberty (99 miles). The extra high voltage system also included two 500-KV substations—Ray Braswell in Clinton and Baxter Wilson in Vicksburg.  
MP&L's sister companies in Middle South Utilities also were part of the new extra high voltage system, with substation lines running to connection points with Louisiana Power & Light and Arkansas Power & Light.   
In 1967, the company completed the historic construction project on schedule and managed the transmission system in accordance with Tennessee Valley Authority's diversity interchange agreement, which came to an end in the 1980s. 
Growth drives system expansion
Over the following years, Entergy Mississippi added to the extra high voltage transmission system and built additional substations to expand power-sharing capabilities, including Franklin Substation in Brookhaven and a substation to serve Grand Gulf Nuclear Station.  
When Charlie Gambrell joined the company in 1981, Entergy Mississippi was building the McAdams substation in Attala County that tapped into an extra high voltage transmission line running from Ray Braswell Substation to Tennessee Valley Authority. Subsequent substation construction projects included Freeport in Horn Lake, Lakeover in Jackson and Wolf Creek in French Camp.  
"Instead of building another power plant, sometimes it's much cheaper to build a transmission line—not only for Entergy's use but to transport power to other utilities," said Gambrell, who retired in 2021 as manager, transmission construction. "A lot of our transmission lines tie into other utilities in Mississippi and neighboring states." 
New technologies have steadily transformed Entergy's transmission infrastructure, particularly with the advent of computers and communication technologies that have enabled remote operations and automation—advancements that have helped minimize outages, boost reliability, and prevent and mitigate system damage. 
"When I first came to work, they were using older electromechanical relay systems," Gambrell said. "Most of them have been replaced with microprocessor technology that's much more reliable and can provide information about outage locations and other issues on the system." 
For years, employees were dispatched to substations to manually switch out lines and perform other procedures. Today's substations are equipped with devices that allow employees in Entergy's transmission control centers to remotely monitor and operate equipment. The installation of fiber optic cable is driving further advancements in system automation and integration. 
In recent decades, Entergy Mississippi also has modernized its generation fleet to sustainably serve Mississippi's evolving energy needs, including more investments in renewable energy.  
Always anticipating the future
Today, Entergy operates around 1,300 miles of transmission line in Mississippi, and Jackson serves as headquarters for the utility's four-state transmission organization.  
Just as company leaders promised more than a half-century ago, transmission employees remain focused on "efforts to plan and build ahead in order to assure customers of an ample, dependable supply of electric power at the lowest reasonable cost." A dedicated, long-range planning team forecasts load growth and analyzes contingencies to ensure that Entergy's system is always prepared for the future.  
Twice a year, aerial inspections by helicopter are performed on Entergy's entire transmission system to identify condition issues that could affect service, including overgrown vegetation and leaning trees. The company inspects wood poles and other structures on 10-year cycles and uses drone technology to inspect equipment that can't be accessed on foot. 
In an age of more extreme weather events, improving system resiliency is a critical focus area. Entergy worked with regulators to receive approval for a program to accelerate the replacement of wood poles with steel structures, which will reduce outages and enhance transmission system availability. 
Entergy also has increased investments in component upgrades and state-of-the-art devices that are more reliable, require less maintenance and even provide environmental benefits. In 2022, Entergy Mississippi installed a high-voltage clean air circuit breaker in Vicksburg—a first for Entergy's four-state service area. The breaker uses nitrogen and oxygen for its insulating medium instead of sulfur hexafluoride, a potent greenhouse gas. 
"Entergy has always looked for ways to use technology to find and diagnose problems faster and maintain the transmission system in a more cost-effective manner," said John Stevens, senior manager, Mississippi grid. "We've been able to accomplish a lot in Mississippi in terms of upgrading equipment that directly impacts our customers, including industrial customers that rely on high levels of power quality for their operations.  
"It all goes back to leaders who followed through on their vision to build a world-class transmission system for Mississippi," Stevens said. "System performance through the years has proven that it was the right decision for the company and for our customers." 
---