Insights > Transmission vs. Distribution: What Makes Them Different?
Transmission vs. Distribution: What Makes Them Different?
09/10/2020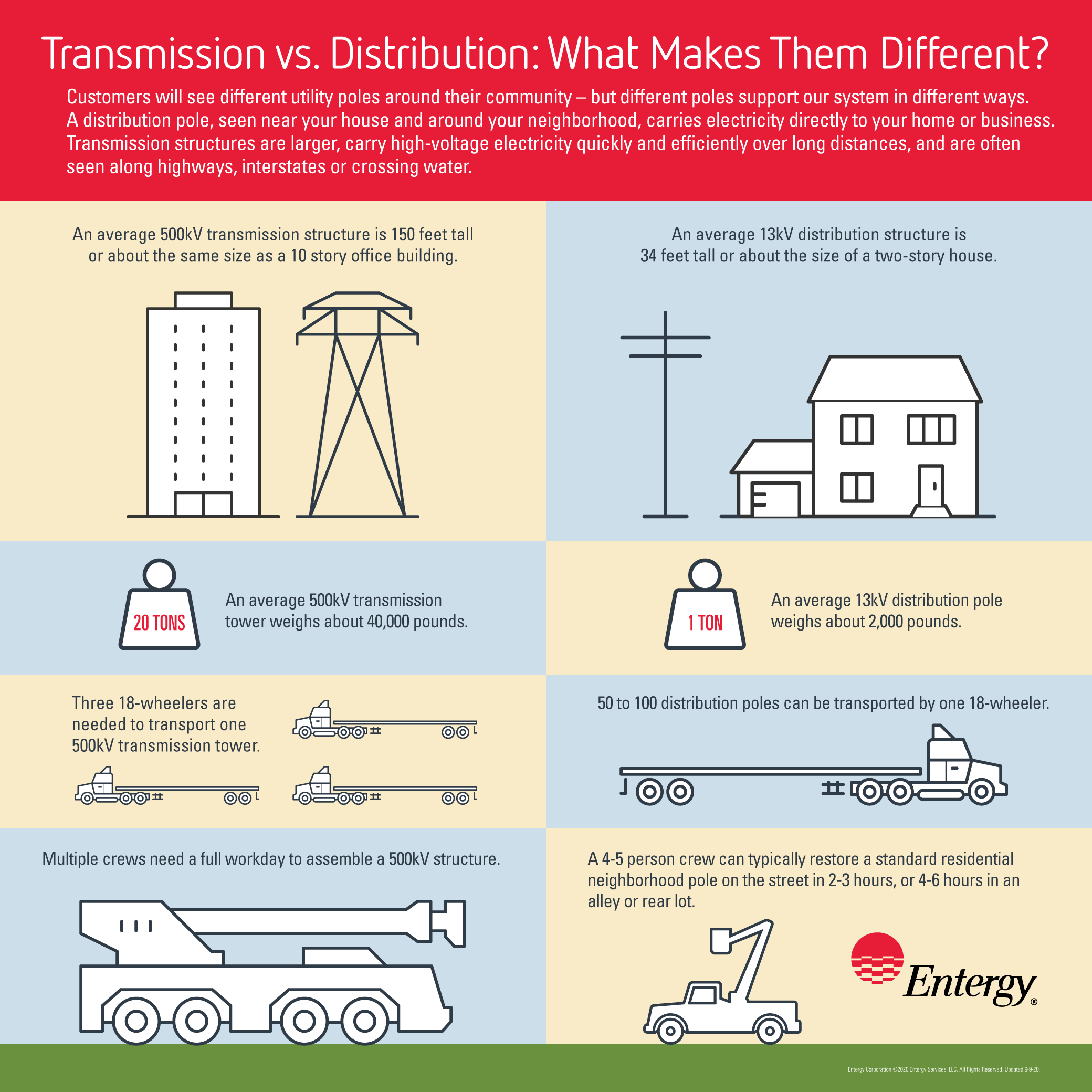 As crews work to restore power in Southwest Louisiana, customers may see new distribution poles but remain without power. While the distribution system was heavily impacted by Hurricane Laura, we also had significant damage to our transmission system. This system consists of lines carrying high-voltage electricity quickly and efficiently over long distances and are often seen along highways, interstates or crossing water. While our distribution structures were damaged as well, transmission structures are larger, harder to transport, and require more crews to construct.
If the grid and the flow of power were compared to our highway system, transmission lines would be the interstates, substations would be the off-ramps and distribution lines would be the streets and roads that lead to homes and businesses.
The transmission system is the backbone of the electric grid and helps Entergy move power from the power plant to the lines serving customers' neighborhoods. Power must be restored to transmission lines and substations in order to energize the distribution lines that serve businesses and homes. Without these lines in service, it makes it difficult to move power across the system to customers in the affected areas.
---