Insights > Wayne Madkin's Power Principle
Wayne Madkin's Power Principle
10/30/2016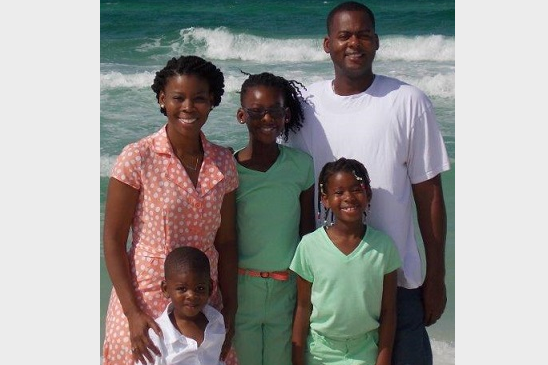 Wayne Madkin is a category leader II with the strategic sourcing generation team at the Entergy Nuclear headquarters. He joined the Entergy family just over a year ago.
Wayne's power principle
My power principle is to maintain a positive attitude. Developing relationships helps to create opportunities.
He has Bama blood
I was born and raised in Huntsville, Alabama. Huntsville was a great city to grow up in with its scenic view, exposure to higher education institutions, public school system, Army base and diverse career professions. Growing up, I was able to meet rocket scientists, engineers, lawyers and generals.
His proudest moment
My proudest moment as a parent was having my daughter Aniya, recently win the 2016 Healthy Lunchtime Challenge, representing the state of Mississippi, and attend the Kids' "State Dinner" at the White House. The competition was stiff with more than 1,200 kids from every state and territory in this country having submitted recipes. Aniya had a blast at the dinner and was able to sit and converse with first lady Michelle Obama.
Best work-related advice he has received
At the end of the day, it's not about individual job titles. If you are consistent, fair and transparent, respect will follow.
Where he sees himself in five years
In five years, I see myself taking on new challenges within Entergy Shared Services or within one of Entergy's affiliates.
What others should know about Entergy …
Entergy has a genuine interest in its people and the communities it serves.
---