Insights > When storms strike, we're there for customers, communities
When storms strike, we're there for customers, communities
05/04/2023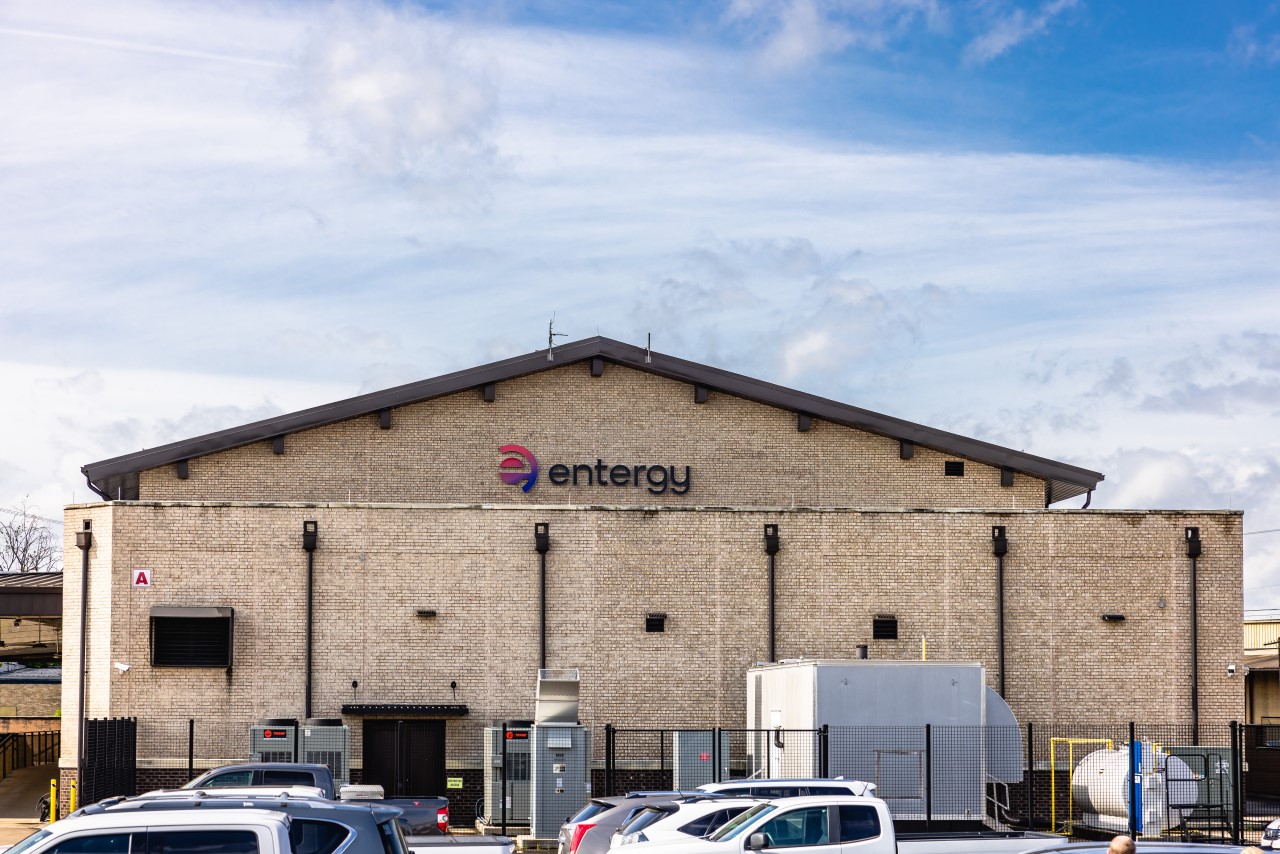 Every now and then, Mother Nature reminds everyone who's boss. 
From thunderstorms and tornadoes to hurricanes and floods to lightning and ice, destructive weather events have been a constant throughout Entergy Mississippi's history. Since the earliest days of storm response, the company has focused on restoring service safely and quickly for customers and communities — a commitment that has stood the test of time. 
"I'm proud of the strides we've made to improve storm response and keep employees and the public safe," said retired vice president of distribution operations Robbin Jeter. "We learned as much as possible from each weather event so that we could do better the next time. Through the years, that mindset of continuous improvement has benefited Entergy's customers and strengthened our safety culture and restoration performance."
Over his 37-year career, Jeter saw major evolutions in Entergy Mississippi's storm-response capabilities, culminating in Operation: Storm Ready, Entergy's comprehensive, centralized approach to disaster response and service restoration fueled by continuous planning, preparation and training.
Staying #StormReady
Storm response is a meticulously orchestrated production that Entergy trains and drills for year-round. Well before a storm strikes, employees transition to storm roles and prepare to support service restoration. Once conditions are safe, crews are deployed to make repairs and restore power as safely and quickly as possible.
After widespread storm events, mutual assistance agreements with other utilities ensure that contract line crews are available to augment Entergy Mississippi's workforce. Before crews arrive, our logistics team makes sure they have lodging, meals and other resources for the duration of their stay.
Technology investments also benefit outage response. Our distribution system is equipped with devices that can detect problems before they cause outages, accelerate restoration when outages occur, and enable us to communicate proactively with customers about service issues. 
Early in Jeter's career, however, Entergy wasn't aware of outages until customers called to report them. He specifically recalls an ice storm that struck central Mississippi in 1989 when he was an engineer in Pearl.
"It was my first big outage event," he said. "We didn't have a call center yet—customers called local district offices to report outages. I was on call and didn't get word until late that night about the ice storm. Once the freeze line crossed into Rankin County, the phones started lighting up."
Jeter and fellow employees worked around the clock to answer calls and coordinate restoration activities. The process consisted of writing down callers' addresses and finding them on a system map to determine the location of problem devices.
"Today, calls go into an automated system that predicts what device is out for us almost immediately," Jeter said. "We had to do that manually back then. It seems primitive now, but we did whatever it took to get the lights back on."
Entergy Mississippi has leveraged the power of the internet and mobile communications to improve outage response, along with providing more tools for customers to report outages and receive information about service issues. 
In recent years, the company invested in a new, state-of-the-art distribution operation center in Jackson and strategically positioned service center in DeSoto County that have enhanced operations, customer service and storm response. The Jackson distribution operations center houses Entergy Mississippi's war room, which serves as a command center for major restoration efforts.
Storm preparation is constant
After every storm event, employees review lessons learned to identify opportunities for improvement. Jeter credits lessons learned after Hurricane Katrina in 2005 for laying the groundwork for Operation: Storm Ready. At the time, he served as central region manager and was responsible for operations in Jackson, Madison and Rankin counties.
"My team of line supervisors and I managed more outside resources than we ever thought possible," he said. "We probably had 1,000 contract linemen in the central region alone. After Katrina, we began moving to a more centralized response model, with teams of employees handling different functions, including lodging and logistics for mutual assistance workers.
"Back then, we might have had four or five people managing a statewide storm," Jeter said. "Now, there are 40 or 50 employees handling different aspects of the response effort. We've learned how to organize more resources around storm response so there's more teamwork, less stress and fewer dropped balls."
In light of more frequent and more catastrophic weather events across the region, Entergy created a system response team that focuses year-round on incorporating lessons learned into storm plans and evaluating and improving the company's storm management processes. 
Entergy also works proactively to protect lines and equipment from storm damage. Robust tree-trimming and vegetation management programs boost service reliability and reduce outages during storms; and inspection and maintenance programs ensure that the distribution system is updated with better technologies and stronger, more resilient materials.
Looking ahead, more improvements in storm response are expected with the continued deployment of advanced metering infrastructure, which supports quicker and more accurate outage detection. Technology investments also are driving innovations in outage communications—for example, by providing customers with more precise service restoration times and adding more features to outage maps.
"We're always focusing on the future to anticipate our customers' needs and provide services that make their lives easier," said Haley Fisackerly, president and CEO of Entergy Mississippi. "Storm response and outage communications are aspects of our performance that we're continually striving to improve. After we restore power, we're already thinking about the next storm and what we can do better to help our customers and communities recover. That's a part of Entergy Mississippi's culture that will never change."
---