Insights > Women at Entergy Texas: Christina Perez-Gonzalez
Women at Entergy Texas: Christina Perez-Gonzalez
03/31/2022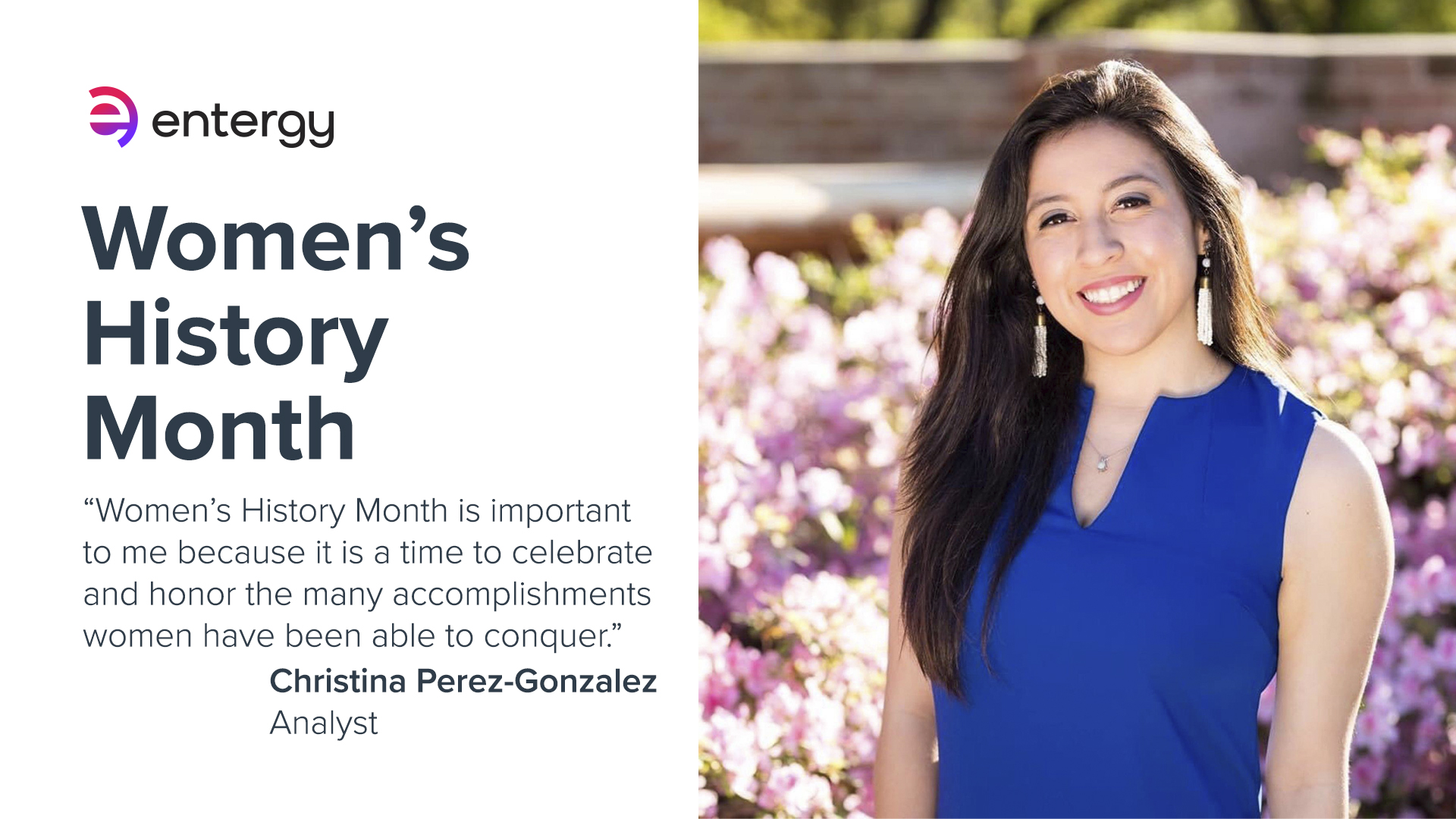 Christina Perez-Gonzalez is an analyst for the public affairs team at Entergy Texas and recognizes her mom, mother-in-law, and little sister as inspirational women.
She resides in the live music capital of the world
I have worked at Entergy for two years. My current role is in Austin and I am on the Public Affairs team.
Women close to her inspire her
Inspirational women include my mom, my mother in law, and my little sister. The three of them have taught me to work hard to reach my goals and never allow adversity to win.
She reflects on Women's History Month as a time to honor women and their accomplishments
Women's History Month is important to me because it is a time to celebrate and honor the many accomplishments women have been able to conquer.
---