Insights > Women at Entergy Texas: Peti Singletary
Women at Entergy Texas: Peti Singletary
03/24/2022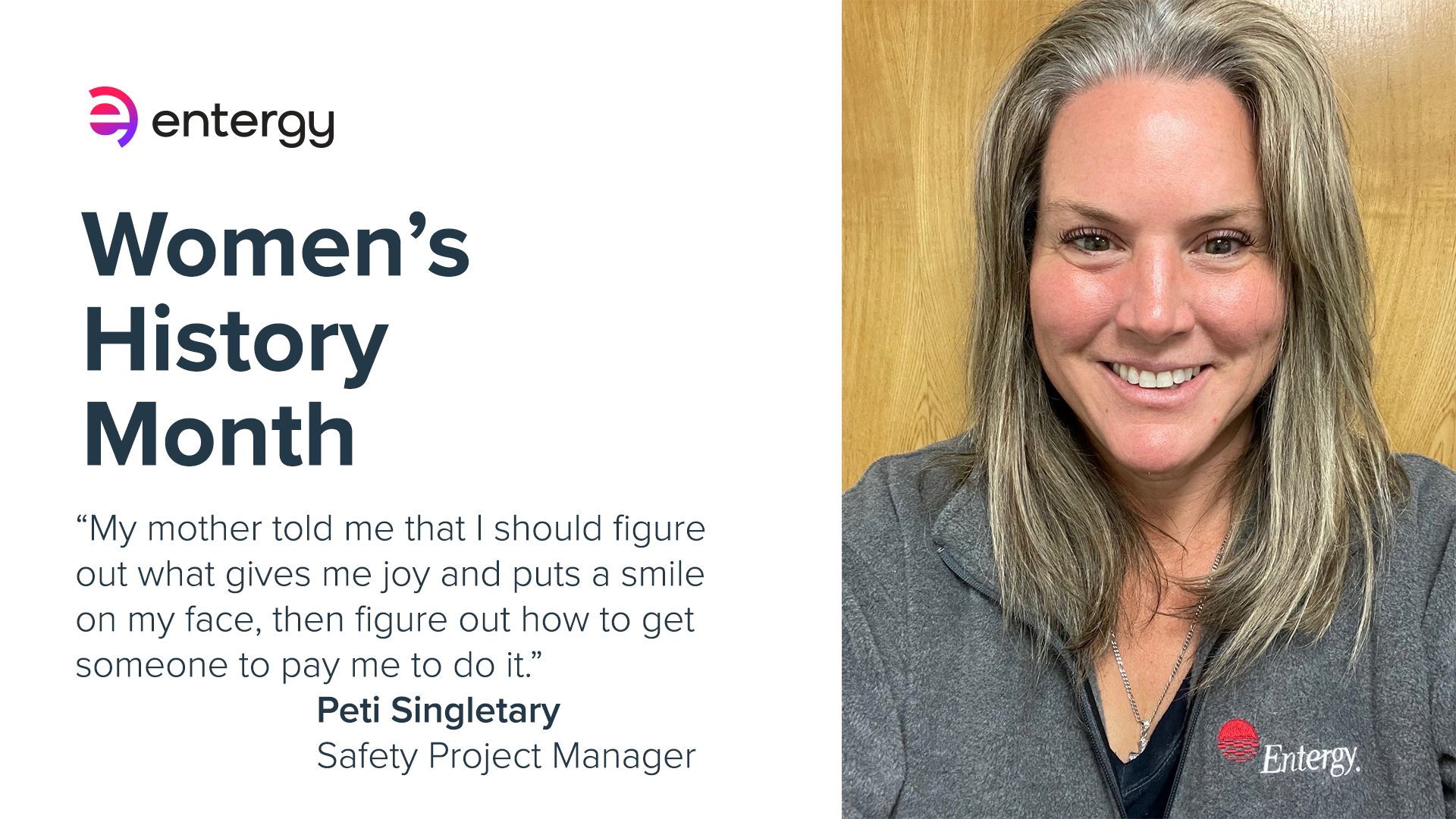 Peti Singletary is a safety project manager at Entergy Texas. She shares her passion for safety and the women she finds inspirational in honor of Women's History Month.
She's passionate about helping others
I have a natural desire to serve others and do the right thing. I believe you must always be true to your word and ultimately you must love what you do to be successful. I take great pride and joy in being a safety professional for Entergy.
She's experienced in her field
April 13, 2022 will be my 13th anniversary at Entergy.
She's a team leader
I just started a new role on March 7. I am the safety project manager for the project management and construction team.
Honesty is key
I love Judge Judy. I think women like to see women in control. I like her no nonsense attitude – she tells it like it is.
She grew up overseas 
I believe Women's History Month is a celebration of women who have shaped and made changes across the world. I grew up overseas so inspirational women to me have been women like Margaret Thatcher and Princess (Lady) Diana.
A significant breakthrough or historical moment for women that she remembers
We had just moved to the U.S. and I remember Sally Ride becoming the first American woman in space.
---