News Center > Entergy Louisiana to rebuild powerline in Parks through September
For Immediate Release
Entergy Louisiana to rebuild powerline in Parks through September
04/24/2023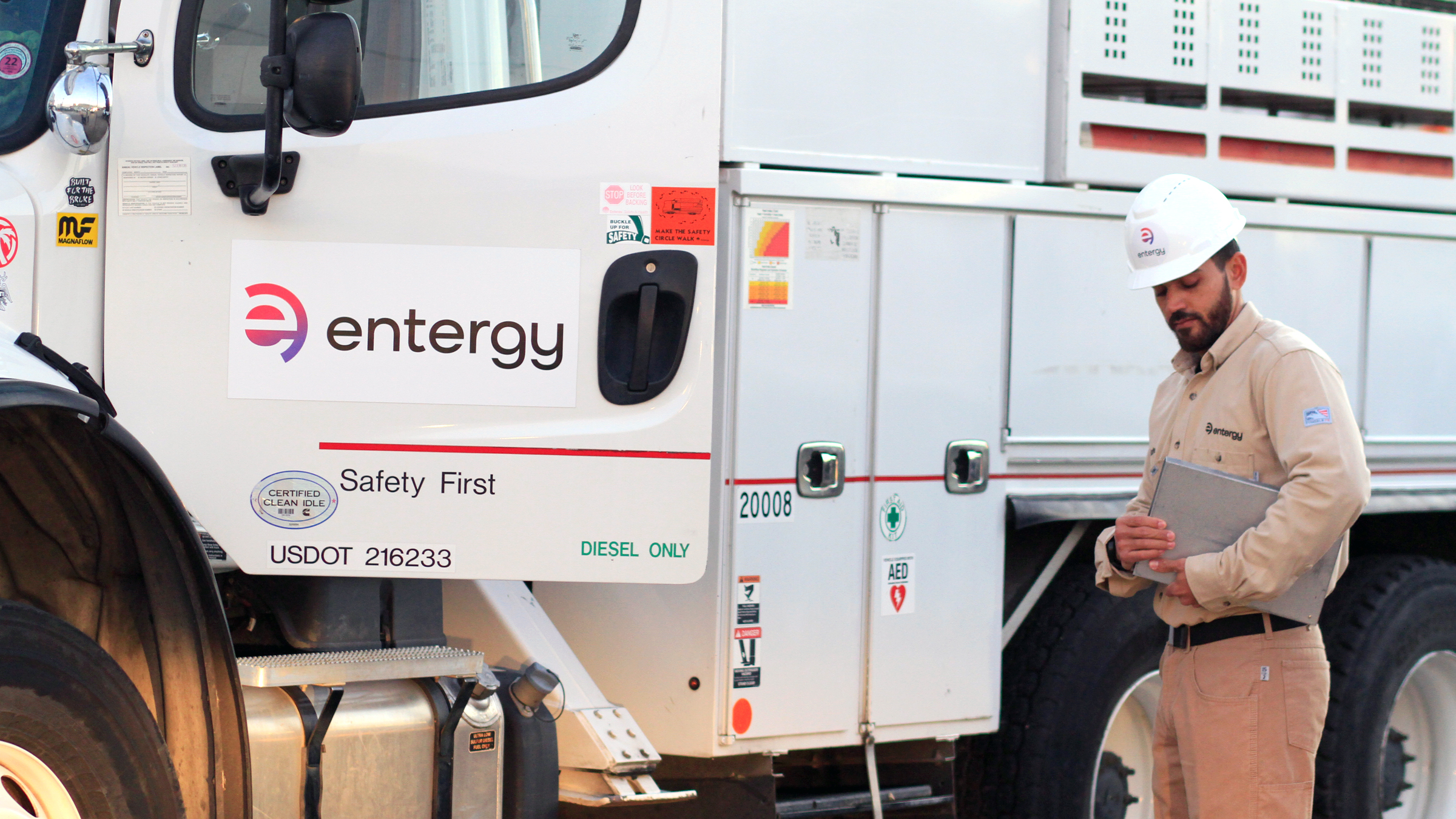 Motorists asked to keep their distance from crews and work sites, consider alternative route
Lafayette, La. — Entergy Louisiana crews and contractors will be rebuilding a distribution powerline in Parks beginning in May and continuing through September. The goal of the project is to ensure the delivery of reliable power to residential and business customers in the surrounding area.
Most of the work will take place from Parks substation along Nursery Highway to Main Highway (Highway 31) and south to Colonel Jeff de Blanc Parkway. Since the work has the potential to create traffic delays, motorists and passersby are encouraged to consider an alternative route and are being asked to remain safe by observing traffic control, reducing speeds and keeping a safe distance from crew worksites.
As part of the five-month effort, crews will construct around five and half miles of new distribution powerlines. This will require up to 10 construction crews performing a variety of underground and overhead utility work, including installing approximately 260 utility poles (a combination of wood and concrete) as well as stringing new conductor.
The powerline will have increased electric capacity and be able to withstand increased wind loading. Also, the project will reduce stress on the St. Martinville substation and increase reliability for customers in that area.
Maintaining and improving the electric system is an ongoing process. Entergy Louisiana's reliability experts routinely inspect and evaluate components such as poles, powerlines and transformers and use data to make strategic decisions around the replacement or enhancement of infrastructure.
To learn more about our reliability efforts, visit the Entergy Newsroom. And to learn more about how the company is developing resilient solutions for a sustainable future, visit entergy.com/future/.
About Entergy Louisiana
Entergy Louisiana, LLC provides electric service to more than 1 million customers in 58 parishes and natural gas service to more than 94,000 customers in Baton Rouge, Louisiana. Entergy Louisiana is a subsidiary of Entergy Corporation (NYSE: ETR), an integrated energy company engaged in electric power production, transmission and retail distribution operations. Entergy delivers electricity to 3 million utility customers in Arkansas, Louisiana, Mississippi and Texas. Entergy owns and operates one of the cleanest large-scale U.S. power generating fleets with approximately 24,000 megawatts of electric generating capacity, including 5,000 megawatts of nuclear power. Headquartered in New Orleans, Louisiana, Entergy has annual revenues of $11 billion and approximately 12,000 employees.
---