News Release > Entergy New Orleans Files Supplemental and Amending NOPS Application
For Immediate Release
Entergy New Orleans Files Supplemental and Amending NOPS Application
07/05/2017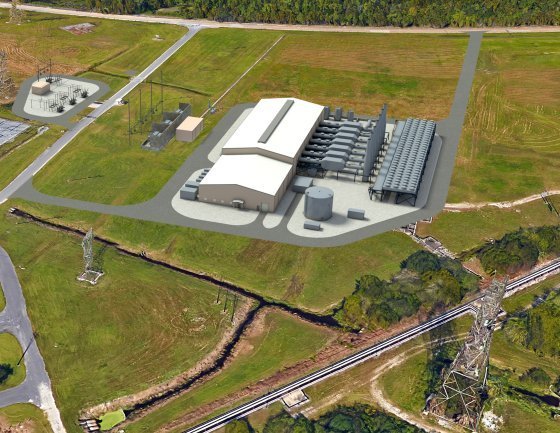 Options will provide cleaner, local power for a brighter city 
NEW ORLEANS – Entergy New Orleans, Inc. filed an application with the New Orleans City Council today seeking approval to construct a modern, efficient electric generating facility, referred to as the New Orleans Power Station.
The company's application supplements and amends the previous application filed in June 2016 seeking council approval to construct a 226-megawatt natural gas-fired combustion turbine at its existing Michoud site in an industrial area on the eastern edge of New Orleans.
Not only does the current application renew the request for approval of the 226-MW combustion turbine, but it also presents for council consideration an alternative proposal at that same site. In the alternative proposal, a 128-MW unit composed of natural gas-fired reciprocating engines would be constructed instead of the 226-MW combustion turbine. The company is requesting a council decision in October 2017.
"Both the 128- and 226-MW options proposed have significant benefits for our customers that include providing a long-term resource capable of supporting reliable service and essential grid stability, and helping to support the introduction of renewables into our resource portfolio," said Charles Rice, president and CEO of Entergy New Orleans.
In addition, each of the proposed resources takes into account ways to further reduce environmental impact over the former Michoud plant, such as significantly lowering emissions and using minimal groundwater. The 1960s-era Michoud units 2 and 3 were deactivated on June 1, 2016, due to economic decisions based on maintenance and operational issues.
"Our goal of providing affordable, reliable and clean power is unwavering," said Rice. "We're engaged with the community to help meet our city's future power demands at the lowest reasonable cost to our customers and are working hard to ensure a modern, efficient facility that is best for everyone. In addition to the proposed natural gas-fired resources, our filing reaffirms our prior commitment to pursue up to 100 MW of renewable resources."
In May 2017, Entergy New Orleans selected three proposals from its renewables RFP totaling approximately 45 MW, and the company will continue working towards the full 100 MW.
Entergy New Orleans, Inc. is an electric and gas utility that serves Louisiana's Orleans Parish. The company provides electricity to more than 198,000 customers and natural gas to more than 106,000 customers. Entergy New Orleans is a subsidiary of Entergy Corporation.
-30-
entergyneworleans.com
facebook.com/EntergyNOLA
Twitter: @EntergyNOLA
---