News Center > Entergy New Orleans Proposes New Power Plant to Meet City's Growing Needs
For Immediate Release
Entergy New Orleans Proposes New Power Plant to Meet City's Growing Needs
06/19/2016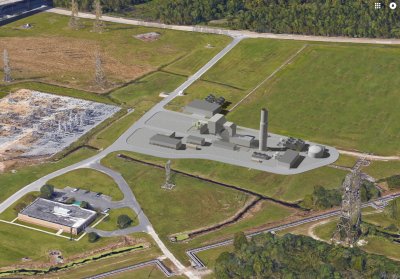 Local plant will serve New Orleans during periods of peak demand and unplanned events
NEW ORLEANS – As part of long-term planning to ensure that Entergy New Orleans, Inc. can continue to serve the city's energy and capacity needs, the company today filed an application with the New Orleans City Council seeking its approval to build the New Orleans Power Station – a new, modern power plant – at its existing Michoud site in an industrial area on the eastern edge of New Orleans.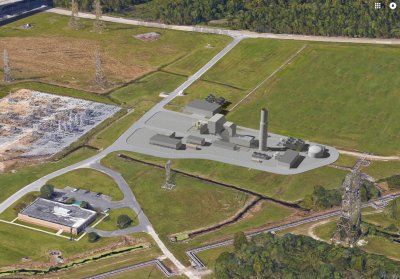 The company has requested council approval by Jan. 31, 2017.  If approved, the New Orleans Power Station is expected to be placed into service in the second half of 2019.
This request follows the June 1, 2016 deactivations of the 1960s-era Michoud units 2 and 3, which were driven by economic decisions based on maintenance and operational issues, and will provide a long-term local resource to meet the city's particular resource needs at the lowest reasonable cost to customers.
The natural gas-fired combustion turbine plant – commonly known as a CT plant – will increase the load-serving capability in New Orleans, increase operational flexibility, increase reactive power and aid in restoration efforts following major weather events.
"Through the council's integrated resource plan – or IRP – process, we take future power demand into account as well as all feasible existing and potential resources available to safely, reliably and affordably serve our customers," said Charles Rice, president and CEO of Entergy New Orleans. "Building the New Orleans Power Station will improve power supply conditions in the city and, along with our other resources, will allow us to serve New Orleans during periods of peak demand and unplanned events."
Entergy New Orleans filed its IRP report with the council on Feb. 1, 2016.  That filing came after numerous public meetings and over 18 months of input from stakeholders representing a wide range of viewpoints. The plan's preferred portfolio reflects a balanced and reasonable way to meet customers' needs over the next two decades. The IRP process is ongoing and the council is expected to consider Entergy New Orleans' IRP later this year.
"A consistent theme among stakeholders who participated and provided input in the process was a strong desire that we do more to incorporate renewables into our long-term plans – and we are continuing to look for economical ways to do so," said Rice. "For instance, we recently issued a request for proposals related to 20 megawatts of renewable generation, which will help us better determine the availability of economic utility-scale renewable generation for New Orleans."
In February 2016, Entergy New Orleans broke ground on the city's first utility-scale solar project that not only harnesses the power of the sun, but stores it as well. One of only a few like it in the United States, the 1 megawatt project will pilot the integration of utility-scale solar generation and state-of-the-art battery-storage technology while simultaneously establishing a benchmark for utility-scale solar generation performance in the metro New Orleans area.
And in March 2016, crews completed the second of a two-phase technological upgrade to New Orleans' electric power transmission system – a $30 million capital investment to enhance reliability, increase transmission capacity and help ensure the availability of affordable power now and into the future. The upgrade was required by the Midcontinent Independent System Operator, Inc. prior to the June 1 deactivation of Michoud units 2 and 3.
"We're committed to our customers and to powering life in this city," said Rice. "Just like those projects and our acquisition of the highly efficient Union Power Station Unit 1 this spring, we're confident that building the New Orleans Power Station is the right move at the right time. We've taken all factors into account and feel certain that it lays the foundation necessary to provide New Orleans with the power to grow."
Entergy New Orleans, Inc. is an electric and gas utility that serves Louisiana's Orleans Parish. The company provides electricity to more than 198,000 customers and natural gas to more than 106,000 customers. Entergy New Orleans is a subsidiary of Entergy Corporation.
Entergy Corporation is an integrated energy company engaged primarily in electric power production and retail distribution operations. Entergy owns and operates power plants with approximately 30,000 megawatts of electric generating capacity, including nearly 10,000 megawatts of nuclear power. Entergy delivers electricity to 2.8 million utility customers in Arkansas, Louisiana, Mississippi and Texas. Entergy has annual revenues of approximately $11.5 billion and more than 13,000 employees.
-30-
entergyneworleans.com
facebook.com/EntergyNOLA
Twitter: @EntergyNOLA
---