Insights > Entergy Mississippi prepares for severe winter weather
Entergy Mississippi prepares for severe winter weather
01/31/2023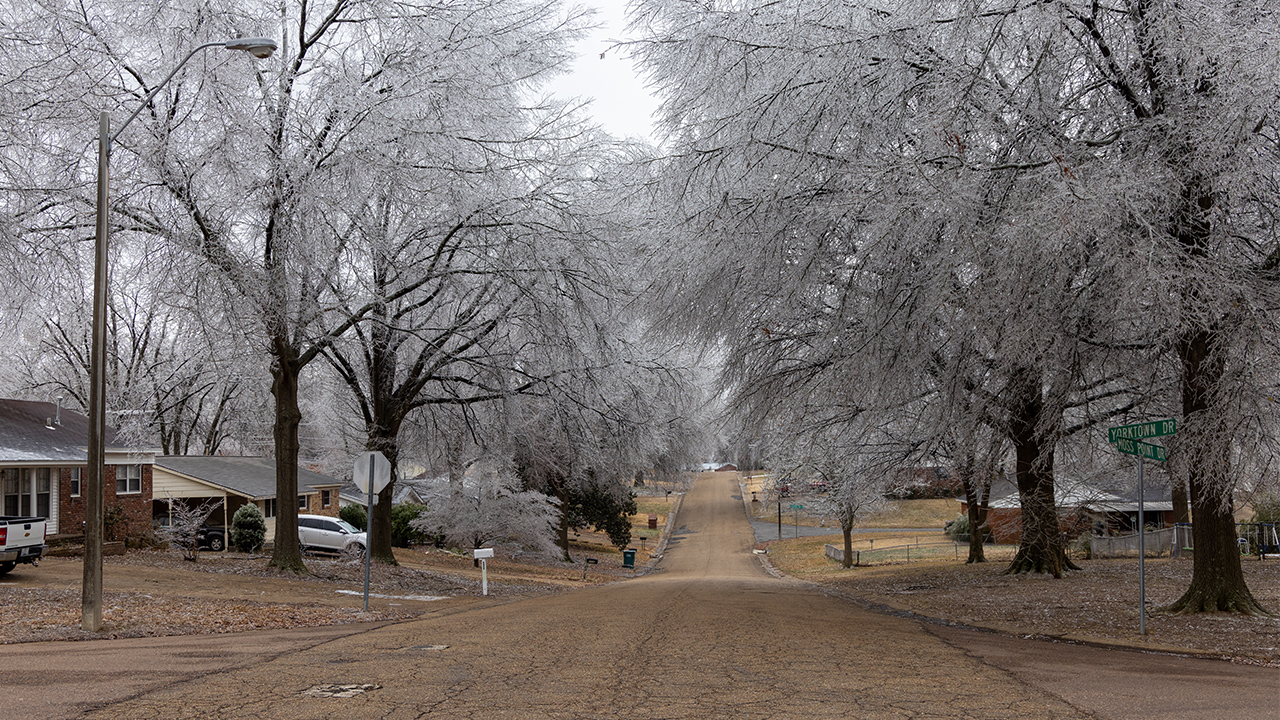 Entergy Mississippi is monitoring winter weather that is expected to bring sleet, freezing rain and ice accumulations in the northern part of our service territory today and tomorrow. We are ready to respond and have staged crews, equipment and supplies in the area. Should the weather cause outages, our workforce of more than 1,100 scouts, vegetation crews, line workers, support personnel and contract resources will begin assessing damage and restoring power as quickly as they can safely do so.
Freezing rain is unpredictable and can stick to power lines even at just a few degrees below freezing temperatures. Ice is also particularly harmful to electrical lines. At 1/8 inch of freezing rain accumulation, small limbs and lines become coated and can cause isolated outages by breaking the weakest limbs that are hanging over service equipment and lines. When accumulation reaches 1/4 inch, more limbs and lines become coated, causing similar, but somewhat more widespread outages to the distribution system. Younger evergreen trees will start to become so heavy that they may lean into the distribution lines, causing more outages.
Customers should prepare now
It is important to be prepared at your home or business for freezing weather and possible power outages with a kit of basic emergency supplies, along with a family emergency plan. Act now to winterize your home or business with some simple steps like insulating water pipes, caulking and weather-stripping doors and windows.
In addition, with low temperatures in the forecast, customers will likely see increased energy usage and can minimize the impact on their bill by taking a few simple energy-efficiency steps.
Entergy Mississippi storm prep happens year-round
Through a proven plan of continuous preparation, planning, training and improvement, we remain storm ready all year long. In preparation for colder weather months, we've taken measures in advance to ensure we're winter-ready – from implementing unique readiness plans for each power plant to inspecting and maintaining the grid and critical systems.
We also take steps to maintain and control vegetation across our service area, completing annual clearing of right-of-way areas to minimize the impact from fallen trees or branches following a storm. Our year-round storm preparations include the vegetation management program and targeted "ground to sky" vegetation trimming, which removes tree limbs that would normally have been above the power line. 
Stay informed in several ways
An important part of weathering a severe storm includes staying informed before, during and after an event. To stay current on our preparations and restoration efforts:
Download the Entergy app. Customers can use the app to report outages or check on the status of power at their home or business.


Sign up for text messages about storm and restoration efforts by texting REG to 36778. Be sure to have your account number and ZIP code handy to complete the registration.
Our View Outages map provides outage status and estimated restoration information.


Visit the Entergy Storm Center website for storm safety, preparation and restoration information.


Follow Entergy Mississippi on social media, as it plays an important role in keeping customers informed. Search for @EntergyMS on Facebook and Twitter.
Safety after the storm
During severe winter weather, power lines may be downed from falling branches or other hazards. There is no way for you to know if the line is energized or not. If you see downed or low-hanging lines, stay away and call us to report them at 1-800-ENTERGY (1-800-368-3749).
Restoration in extremely cold conditions may take a little longer, as energizing homes requires a different and methodical process. Rather than simply energizing an entire power line all at once, we must bring customers back online one section at a time to avoid damage to our system thereby worsening the situation and prolonging the outage.


In the event customers lose power at their home, they are advised to turn off breakers to major appliances to prevent a spike in demand when power is restored. Customers should turn them back on one at a time when their home is ready to receive power.


Also, keep refrigerator doors closed but open cabinets that house water pipes. In doing so, food is less likely to spoil, and pipes are less likely to freeze and burst.


If you choose to use a generator, be sure to follow all manufacturer's guidelines for safe usage.
---