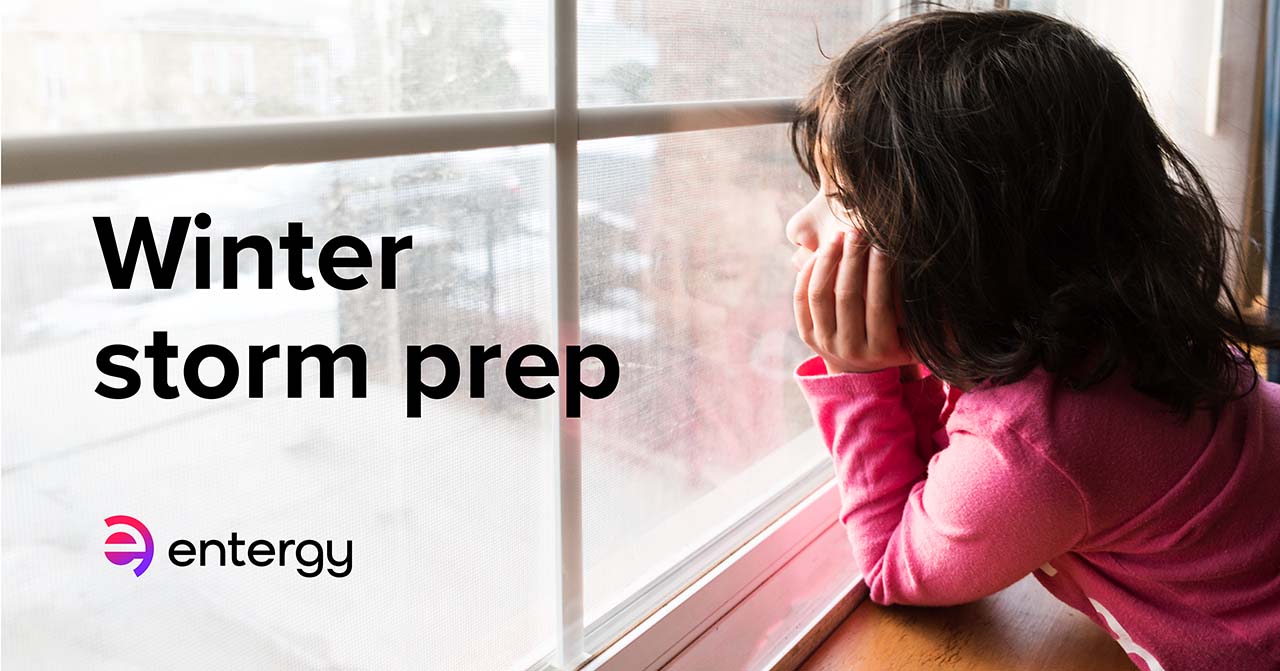 Ice storms bring uncertainty
Heavy snow and ice can bring down power lines
A one-half inch of ice accumulation on power lines can add 500 pounds of extra weight, and extreme cold can make materials like wood and metal brittle.
Wintry weather can be pretty as a picture, but snow and ice formations can be as dangerous. That added weight on power lines and trees can often make them snap, causing power outages. Being prepared can help keep you safe.
Predicting outages caused by winter storms is challenging. Areas of freezing temperatures and precipitation can vary widely with just a few degrees difference between what's predicted and what actually happens.
Even if you live in coastal regions where extreme cold is rare, it's still important to be prepared for freezing weather. Have a kit of basic emergency supplies and a family emergency plan ready as the winter season begins.
Prepare your home
Winterize your home by insulating walls and attics, caulking and weather-stripping doors and windows, and installing storm windows or covering windows with plastic. Clear rain gutters. Repair roof leaks and cut away tree branches that could fall on a house or other structure during a storm. View a quick video for ideas for winterizing your home.
Insulate pipes with insulation or newspapers and plastic. Allow faucets to drip a little during cold weather to avoid freezing. 
Keep fire extinguishers on hand, and make sure everyone in your house knows how to use them.
Take care with alternate heating sources. During colder months, house fires pose an additional risk, as more people turn to alternate heating sources without taking necessary safety precautions.
Learn how to shut off water valves in case a pipe bursts.
Have a licensed contractor check the structural liability of the roof to sustain unusually heavy weight caused from the accumulation of snow or water.
Terms to know
Freezing rain: Creates a coating of ice on roads and walkways.
Sleet: Rain that turns to ice pellets before reaching the ground. Sleet also causes roads to freeze and become slippery.
Winter weather advisory: Cold, ice and snow are expected.
Winter storm watch: Severe weather such as heavy snow or ice is possible in the next day or two.
Winter storm warning: Severe winter conditions have begun or will begin very soon.
Blizzard warning: Heavy snow and strong winds will produce a blinding snow, near zero visibility, deep drifts and life-threatening wind chill.
Frost or freeze warning: Below freezing temperatures are expected.
Learn about winter power restoration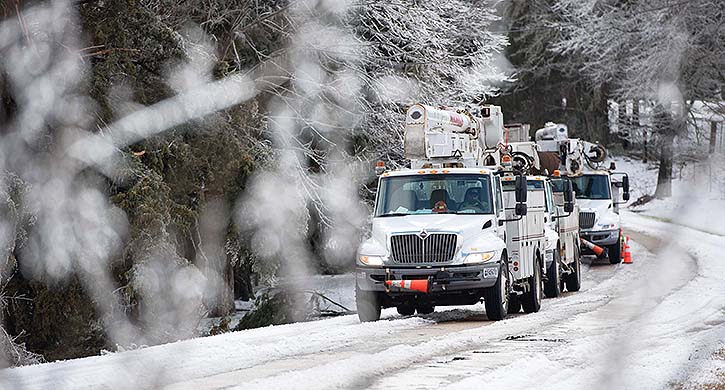 Call 1-800-9OUTAGE (1-800-968-8243) to report downed power lines