Insights > Holiday Lighting: The Early Years
Holiday Lighting: The Early Years
12/10/2019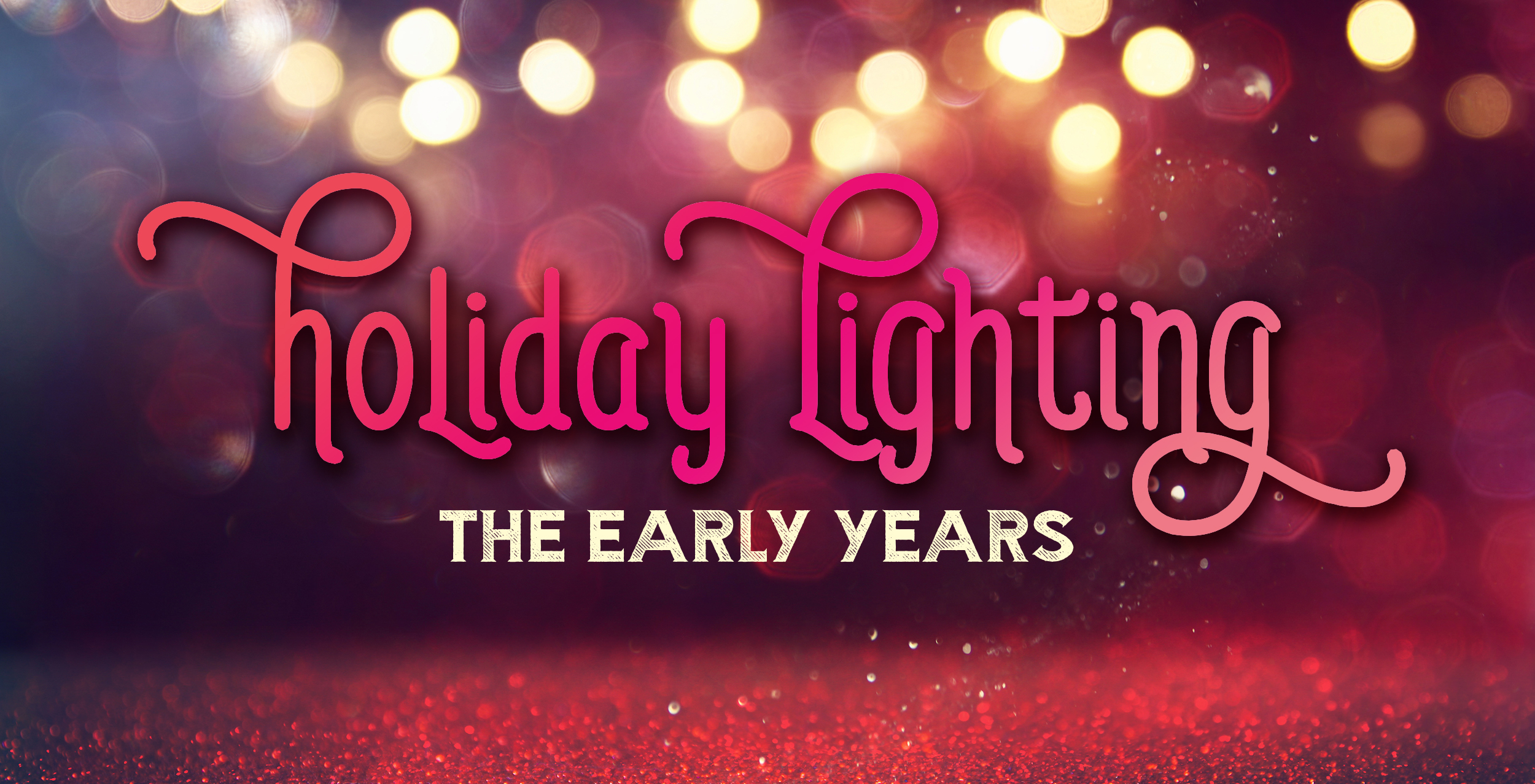 These days, electric lights illuminate the holiday season across the country, but it wasn't always that way. Before electric lighting, candles were used. Even after the invention of the electric bulb, it took decades before colorful holiday lighting became common.
Burning the candle
The tradition of using decorative and ceremonial lighting during the holiday season goes back centuries, but the practice of lighting trees with candles began in Germany in the 17th century, eventually spreading throughout Europe and North America.
Candle-lit trees caused many problems. One of them was keeping the candles from falling off the tree. People devised many solutions, including wiring the candles to the tree and using melted wax as an adhesive.
Candles were only lit for a short period of time and monitored closely. A bucket of water was kept nearby in case of fire. Despite these safety measures, candles were dangerous and led to an increasing number of house fires.
The growing power of electricity
Thomas Edison, inventor of the first practical light bulb, also created the first strand of electric lights, stringing them around his Menlo Park laboratory during the holiday season in 1880. Two years later, Edward Johnson, an associate of Edison, hand-wired 80 red, white and blue lights and strung them on the tree in his home. The lights blinked on and off as a motor spun the tree around.
Despite these early efforts, it would be decades before electric holiday lights became commonplace. Holiday lights were only available to the wealthy. Lights had to be wired individually and were not practical for the average homeowner. In 1900, a single strand of lights cost $12, the same as $300 today!
Still, public fascination with electric holiday lights continued to grow, and retailers began using them in store window displays. In 1895, President Grover Cleveland had the White House tree decorated with electric lights.
Electric holiday lighting comes home
As lighting technology improved, costs came down. In the early decades of the 20th century, holiday lighting became more common. In 1903, the General Electric Co. began offering pre-assembled holiday lighting kits. By the 1920s, other companies were offering safe and affordable tree lights, and the tradition of decorating homes with electric lights took off.
Today, holiday lighting using conventional incandescent bulbs is still common, but LEDs are growing in popularity. LEDs are highly efficient, last longer and they're cool to the touch, making them safer to use.
Are you busy decking your halls? Learn more about holiday decorating safety.

Content provided for Entergy customers, Powered by Questline RelationshipBuilder. © Questline Inc.
---