Insights > Meet the pros: River Bend Station's Tina Lin Morton
Meet the pros: River Bend Station's Tina Lin Morton
11/09/2023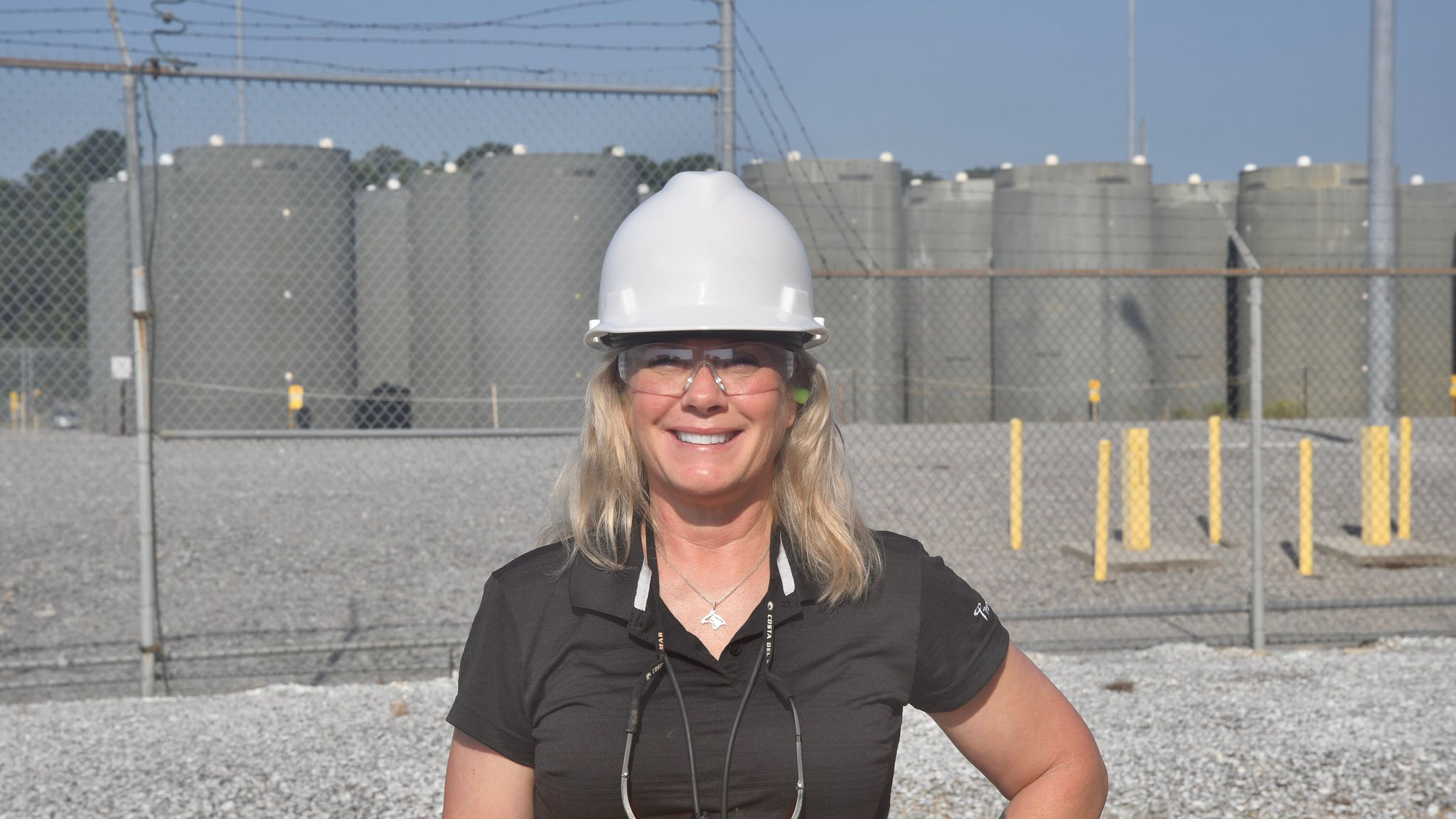 Meet Tina Lin Morton, a senior project manager at River Bend Station in St. Francisville, La. and a Navy Veteran who served in the United States Military for 25 years.
As a senior project manager in the projects department, Morton oversees station projects such as license renewals and machinery and equipment upgrades. She also serves as the chair of Entergy's Veterans Employee Resource Group.
During her time in the Navy, she became the first woman to earn the title of a SeaBee Combat Warfare Specialist, a title awarded to members after demonstrating, "superior proficiency in naval heritage and doctrine, command and control, hazardous material/hazardous waste, environmental safety, supply & logistics, communications and communications security, weapons, general military tactics, safety, basic first aid, civil engineer support equipment and chemical, biological and radiological warfare," as stated by the U.S. Navy Seabee Museum's website. Their motto is a Latin phrase that translates to "Seabees can do—we build, we fight."
Morton joined the military in 1982 and retired in 2008 with the rate as a Seabee Combat Warfare Specialist Engineering Aide.
"I joined the military to serve my country and do my part," said Morton. "Being from a small town, I also knew I would be able to expand my travel opportunities and be assisted in my goal of a college degree."
Since she wanted to become an architect, she chose her branch of service because they had draftsman and civil construction opportunities.
"The phrase 'can do' means having resilience, focus and drive while being tough and resourceful," she said. "Seabees are well known for being resourceful and tenacious. If you want something accomplished, assign a Seabee."
Morton explained her commitment to supporting Entergy's Veterans Employee Resource Group as well as her local Veterans.
"I have been serving as my local American Legion Post Commander for three years," she said. "I am inspired by my local community and Veterans."
Morton, being a disabled Veteran herself, also advocates for disabled Veterans and has a message she wants to share.
"I work to educate others that not all medical conditions or disabilities can be seen," she said. "Everyone has their challenges in life."
Entergy thanks all our Veterans for their service.
For additional information about Entergy Nuclear, visit our website entergy-nuclear.com or follow our X/Twitter @EntergyNuclear.
---