Insights > Power Principles: A Conversation with Kristin Batulis Masoner
Power Principles: A Conversation with Kristin Batulis Masoner
07/31/2017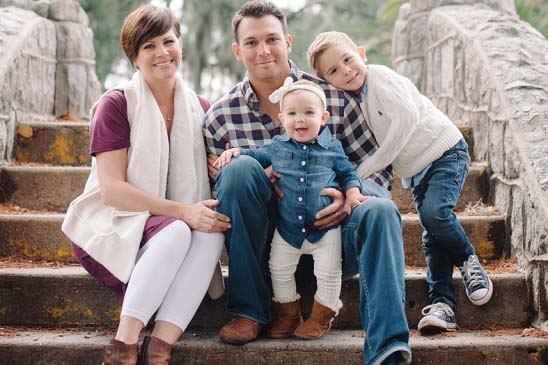 Kristin Batulis Masoner is a senior customer service specialist for Entergy Louisiana and has been part of the Entergy family for five years.
What's your power principle at work? Don't be afraid to speak up! Get noticed! I love inclusion, so I often try to get others to "speak up and get noticed," too. Great ideas won't come to fruition if you keep them hidden. I also love the saying, "If you don't ask, you'll never know."
What motivates you to live and work safely? My two children, Jace and Jacki, motivate me to live and work safely. I find myself giving lessons learned from work to my children at home.
What do you do at Entergy? I help to lead our group in all low income initiatives for Entergy Louisiana, which include managing relationships with non-profits and coordinating logistics for programs such as The Power to Care, Low Income Home Energy Assistance Program and Volunteer Income Tax Assistance. I also work with the regions to help coordinate community volunteer activities. 
What is the best work-related advice you have received? I was once told, "I can teach you the logistics of the job but I can't teach you to have a personality. Capitalize on your personality."
What has been your favorite project at work? I'm very fortunate that my job allows me to give back in communities all over Louisiana – not just with monetary donations, but sometimes by volunteering to better our communities. I particularly favor The Power to Care program that helps qualified seniors and disabled customers with utility bill assistance during emergencies. The relationships and smiles I have made make every project that I've been able to touch my favorite.   
How are you involved in your community? I currently sit on my son's school board at St. Elizabeth School. My husband, Jarrod, and I volunteer for school and church events as well.
When did you first learn about Entergy? In college, I interned with the city government. We attended chamber events, and I grew to know the Entergy representative for that city. He represented Entergy very well and was very involved in the community. Entergy was put on my bucket list, and I was floored when I was able to accept a job 10 years later.
 Would you like to join Kristin as she powers lives for customers in the Southeast? Check out career opportunities with Entergy! You can also keep up with Entergy career opportunities by following us on LinkedIn!
---