Insights > Proud to celebrate Pride at Entergy
Proud to celebrate Pride at Entergy
06/24/2022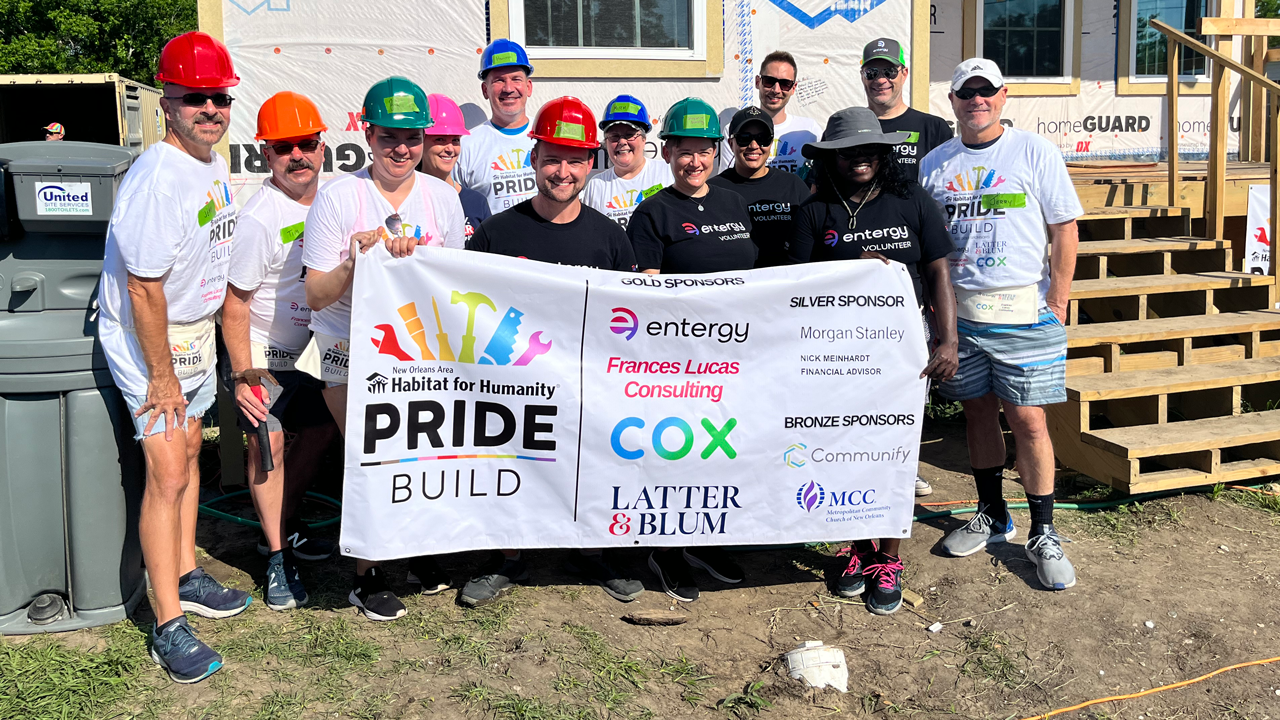 Since joining Entergy in 2017, I have participated in the Pride Employee Resource Group, and I'm currently serving the second year of my two-year term as chair. In this role, I work with our leadership team to create opportunities for employees to feel the same thing I felt when I first learned about the Pride ERG shortly after joining the company. This Pride Month, I'm happy to report on the results of years of planning and hard work from the group.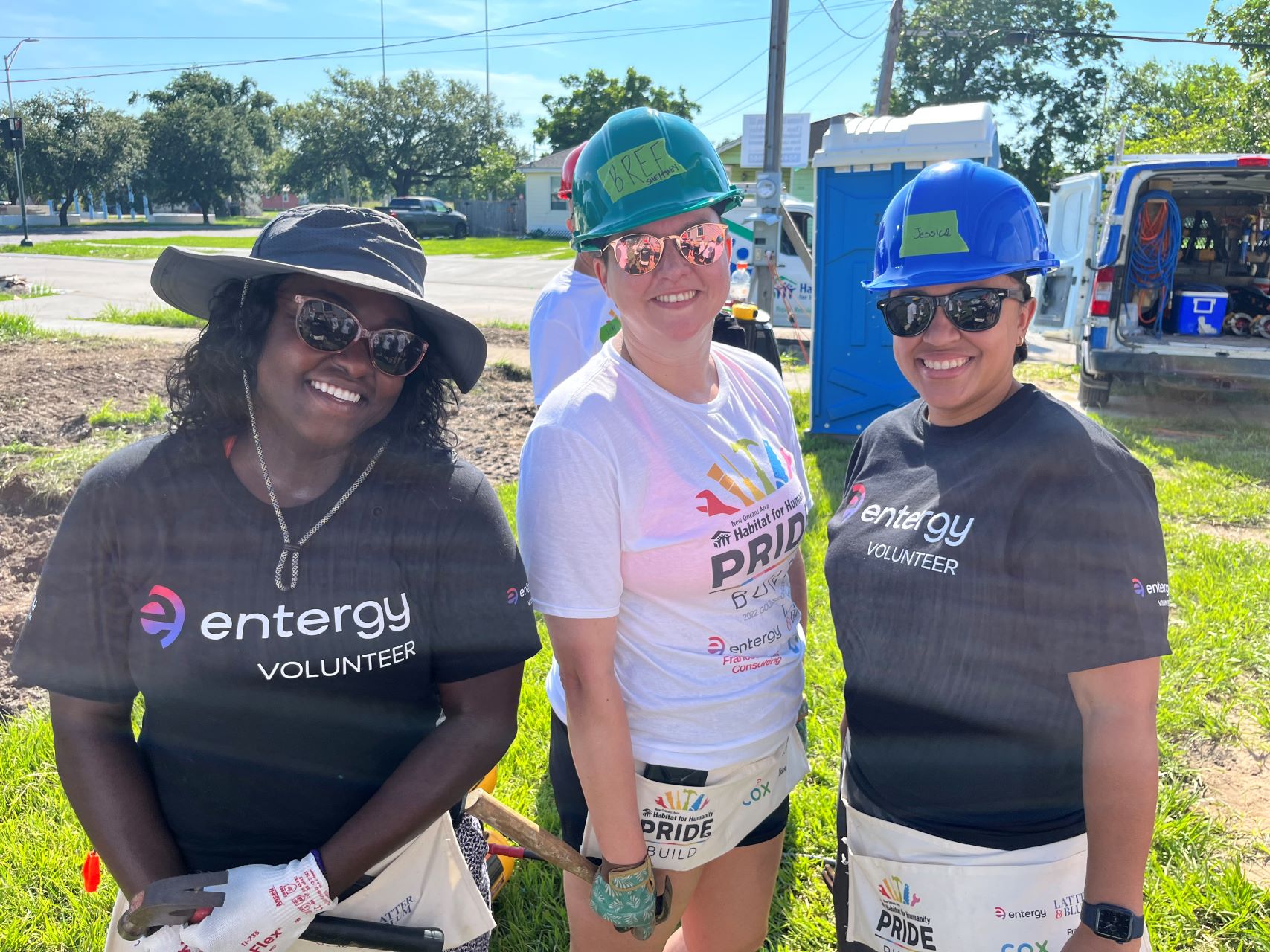 We kicked off the first weekend of Pride Month by sponsoring the New Orleans Area Habitat for Humanity's Pride Build – the first of its kind for the organization. We had fifteen Entergy volunteers join other groups, local members of the LGBTQ+ community and allies to help build a home for a local family.
One of our volunteers was Courtney Glenn, a nuclear safety analysis engineer at our River Bend Station in Louisiana. She's been with Entergy for four years, but recently relocated from the Indian Point Energy Center in New York to join our Southern nuclear fleet. Courtney shared with me, "Volunteering was a rewarding experience. There was a sense of community amongst the volunteers as we worked together putting up the siding of the new home for a wonderful family. Based on the level of visibility of this event to the public, it shows that PRIDE is so much more than big parades and celebrations. It's family, community and unity."
Later in the week, the Pride ERG held a fireside chat with Entergy's senior leaders to discuss issues and concerns affecting ERG members and our communities.
We also had more than 20 Entergy employees and their families participate in the New Orleans Pride Parade on June 11. It was the first parade in two years, and participants were met with smiles and cheers as the Entergy float made its way through the route. Entergy New Orleans sponsored the float and ENO President and CEO Deanna Rodriguez visited with participants at the parade.
It was the third time my husband and I participated in this event, and every year we enjoy getting to meet other employees throughout the company. Before the parade, we had a chance to speak with James "Bubba" Edwards II, who is director of Entergy's nuclear training. He and his wife drove down from Mississippi to join our crew, and he shared this from his first Pride parade experience, "It was a great to meet people from different parts of the company with such diverse life experiences. Discussing the parade with my transgender son helped us connect on issues that my son admitted were difficult for him to discuss with me before. Some of the people I met while being part of this event discussed things that helped me strengthen my relationship with my son. I now consider each person in that group a friend that makes my life fuller, and I am grateful for the experience.  I am glad that Entergy supports these kind of events - it makes me proud to be an Entergy employee!"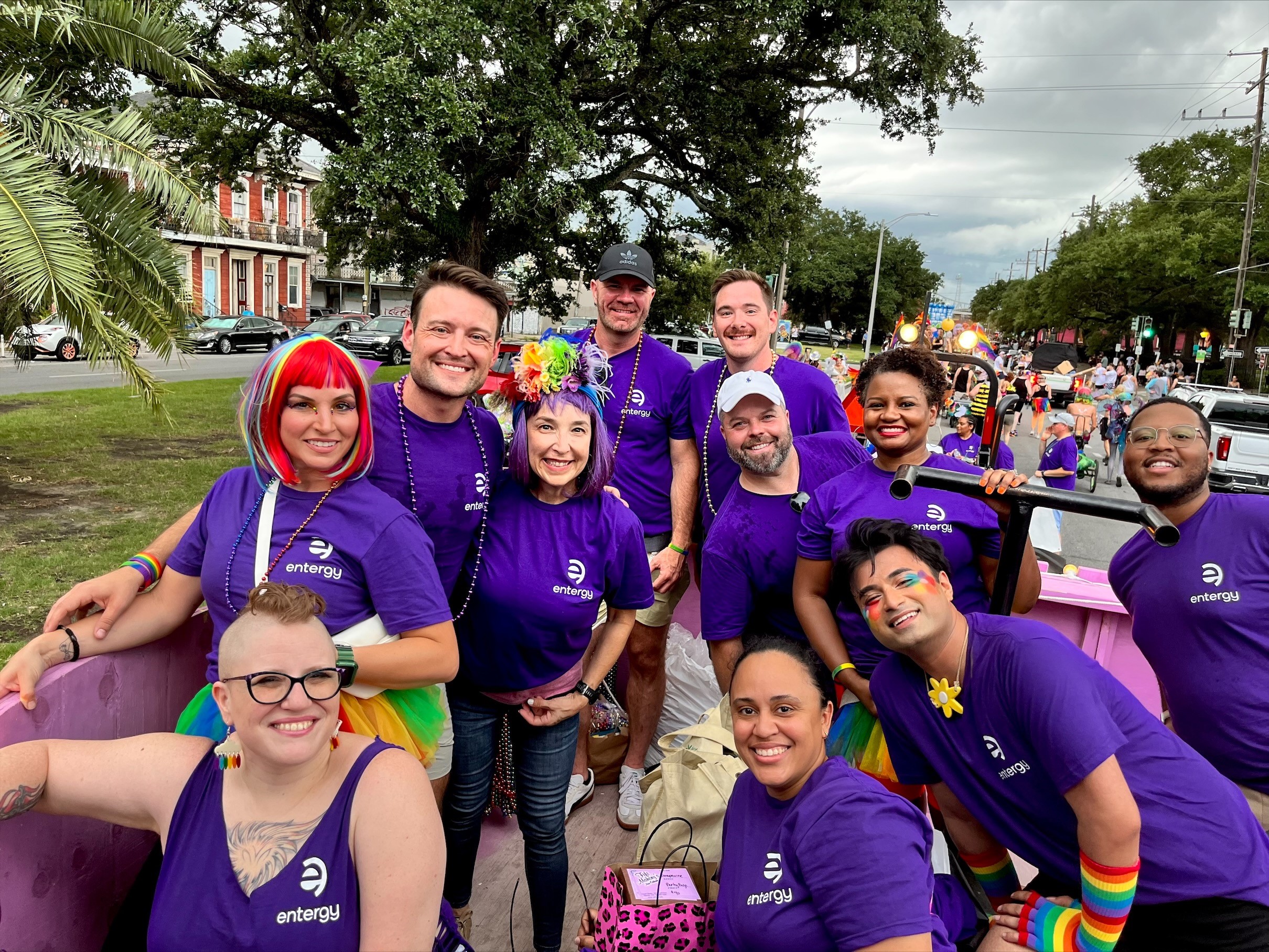 As an Employee Resource Group, we've worked hard to create opportunities for our employees to connect and provide resources to them. We have updated our employee resource materials to include information about Entergy's Employee Assistance Program specific to our community and other informational links to external resources. We've even had the opportunity to bring awareness about the importance of Pride Month to other employee groups through diversity, inclusion and belonging moments that are used to kick-off company and department meetings.
At Entergy, our leaders talk about the importance of creating a diverse and inclusive culture at work – that it isn't just the right thing to do; the success of our business depends on it. I'm proud to work for a company that enables its employees and provides the opportunity to contribute to this goal through our activities and community.
---