Insights > Supply chain organization donates nearly $700,000 in sanitizing goods
Supply chain organization donates nearly $700,000 in sanitizing goods
12/12/2022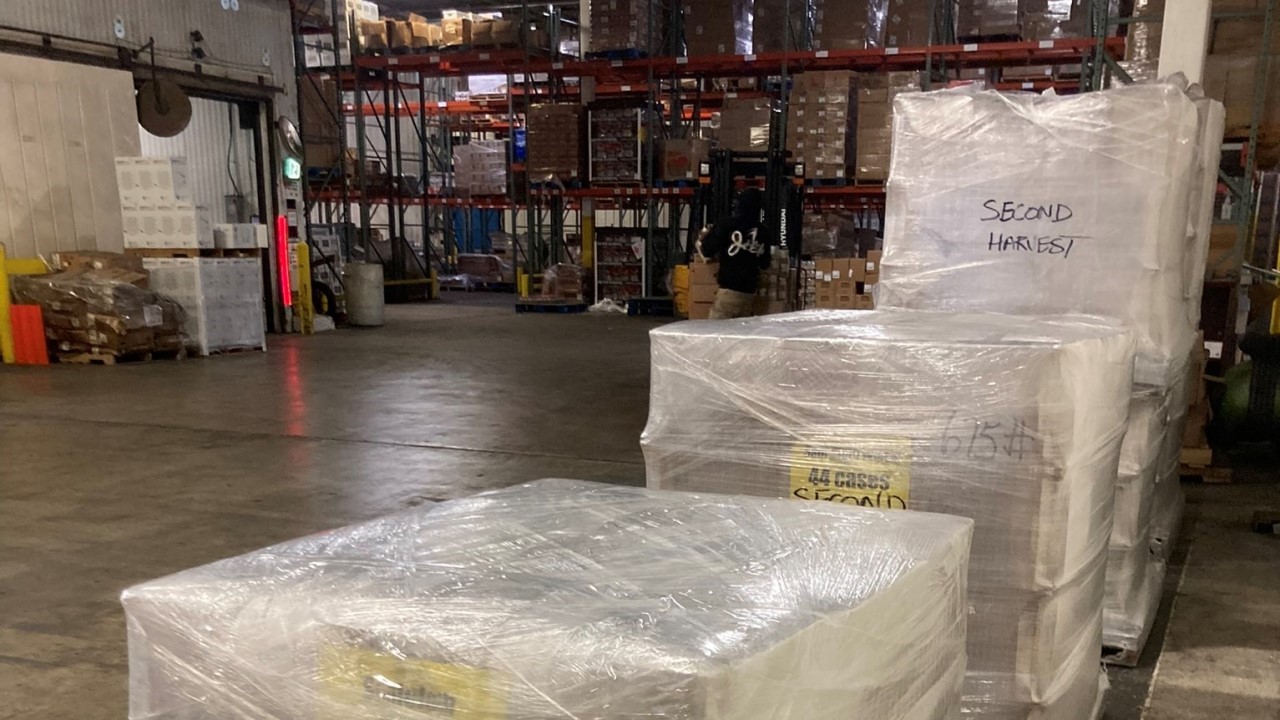 Entergy's supply chain organization this year donated more than 8,000 cases of hand and surface sanitizing liquid, spray and wipes, valued at $694,000. The supplies were distributed to six community partners in the greater New Orleans area and to the Feeding America Food Network, which serves affiliate food banks across the country.
The supplies were originally purchased in 2019 and 2020 for use by employees in Entergy's offices and plant facilities but remained stored in company warehouses since most employees worked remotely because of the COVID-19 pandemic.
"Ordinarily, supplies like these would be stored initially in the warehouses after purchase and delivered over time to our facilities, but for most of 2020 and 2021 the amount of these supplies needed for our facilities dropped as the pandemic persisted and many employees worked from home," said Eddie Allemore, Entergy's manager, supply chain warehouse operations. "We needed the space those supplies were occupying for storm readiness and other requirements, plus the supplies needed to be used before their expiration dates."
Entergy donated the supplies to nonprofits on the frontline that serve, feed and educate our communities – especially during the COVID-19 pandemic and a period of high inflation. Entergy's supply chain and corporate social responsibility groups worked together to choose the community partners that received the supplies.
The nonprofits and the value of the donations they received included:
Culture Aid NOLA – $61,890: This organization's mission is to direct no-barrier, no-stigma aid to underserved members of New Orleans' cultural community with dignity, grace and hospitality. CAN launched in March 2020 as a collaborative between several cultural service nonprofits to combat food insecurity heightened by the pandemic.
Second Harvest/Feeding America food network – $325,374:

Feeding America is the largest charity working to end hunger in the United States. It partners with food banks, food pantries and local food programs across the country to bring food to people facing hunger.
Second Harvest is the largest charitable anti-hunger network in South Louisiana. Its mission is to end hunger by providing food access, advocacy, education and disaster response.

Educare New Orleans – $184,576: Educare New Orleans is the first early childhood development and education facility of its kind in the Gulf South. It is a national network of early learning schools which share a platform to leverage strong and lasting investments in early childhood education for low-income families.
United Way of Southeast Louisiana – $87,200: United Way SELA provides funding to programs, collaboratives and initiatives serving the people of Jefferson, Orleans, Plaquemines, St. Bernard, St. Tammany, Tangipahoa and Washington parishes.
New Orleans Recreation Development Foundation – $35,001: The NORD Foundation is a nonprofit organization that raises funds to support the activities of the New Orleans Recreation Development Commission.
The supplies were distributed to six Entergy community partners in greater New Orleans and to the Feeding America Food Network, which serves affiliate food banks across the country.
Entergy is committed to creating a cleaner, more sustainable energy future for all our stakeholders. The supply chain organization is helping Entergy carry out this commitment by integrating environmental, social and governance practices into its management strategy. The organization recently received national recognition as the 2022 Utility Member of the Year from the Sustainable Supply Chain Alliance. Learn more about our sustainability commitments at entergy.com/sustainability.
---