Insights > Woods Honored With Patriot Award
Woods Honored With Patriot Award
03/12/2018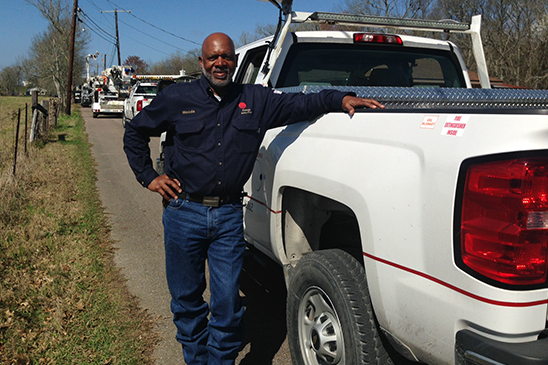 Distribution Construction Supervisor Paul Woods was awarded the Patriot Award from the Louisiana Employee Support for Guard and Reserve for his support of Distribution Lineman Scott Favre's military commitment.

The Patriot Award, presented through the Office of the Secretary of Defense under the ESGR, recognizes patriotic employers for their support of America's National Guard and Reserves. Any active military member can nominate their workplace supervisors for the award.

Favre, a distribution lineman for the Gretna construction and design crew, and a member of the Louisiana Air National Guard, nominated Woods. Favre is a member of the 159th Fighter Wing in the Civil Engineering Squadron at the Naval Air Station Joint Reserve Base in Belle Chase, Louisiana.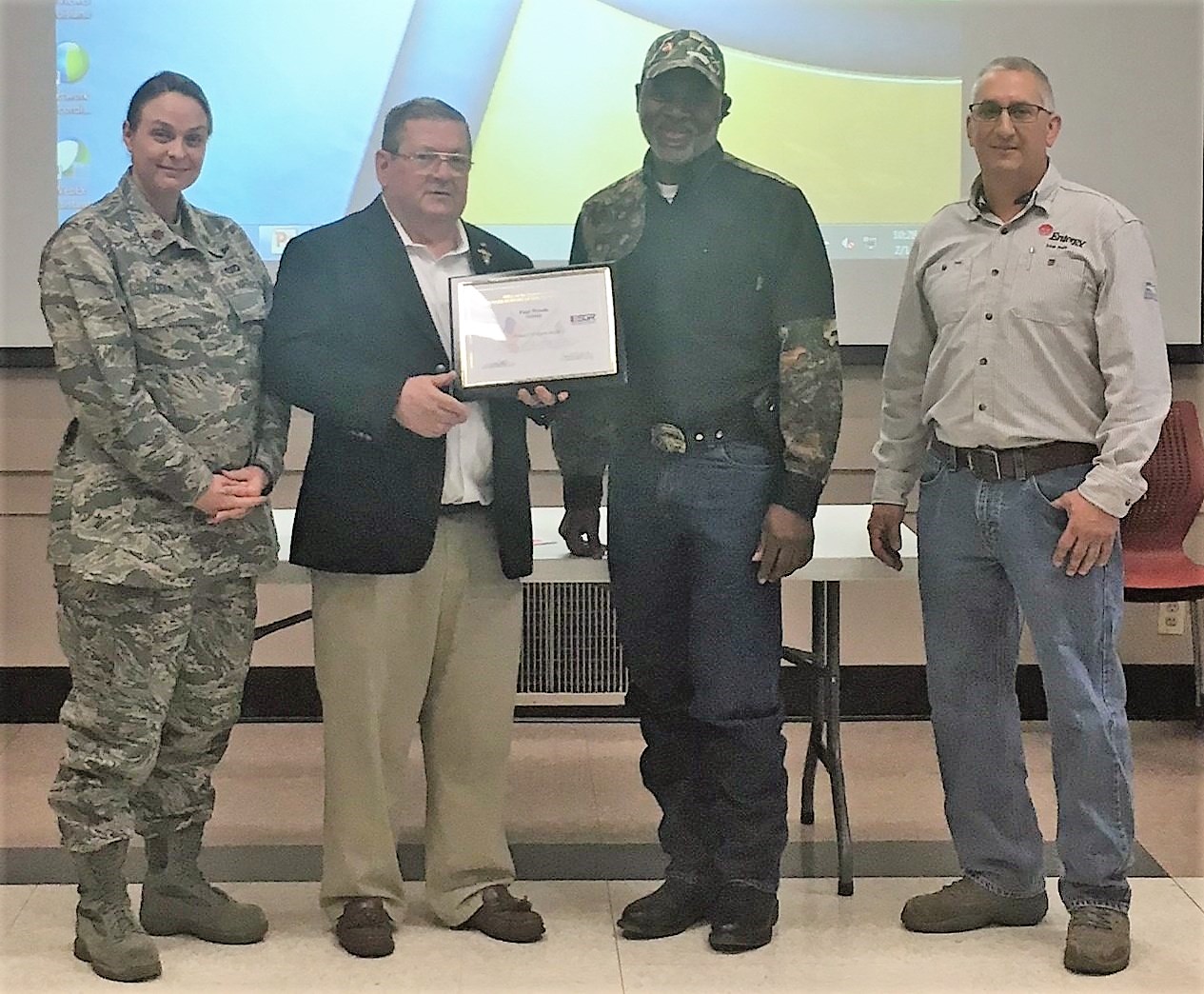 Pictured left to right: Major Jennifer Cook, Larry Jones, Paul Woods and Scott Favre
"During my deployment to the desert overseas from January – July 2016, Paul's unwavering support to myself and family's well-being helped me focus on my military obligations," Favre said. "Paul's emails and pictures of my Entergy crew working made me feel a part of the team even while I was away. And Paul has continued to support my career even here at home during my annual requirement of unit training trips and weekend drills."
The 159th Civil Engineering Squadron commander, Major Jennifer Cook, and Larry Jones, vice chair of the Louisiana ESGR, presented the award to Woods at the Gretna Service Center Feb. 1.

Also in attendance were all three Louisiana construction and design crews – Gretna, Tulane and Riverlake – along with Operations and Safety Manager Dennis Lytle and Construction Manager Todd Hebert. 
---