Insights > From the Grid to the Grid Iron: Entergy's 2019 Linemen Lit up the Field
From the Grid to the Grid Iron: Entergy's 2019 Linemen Lit up the Field
01/20/2020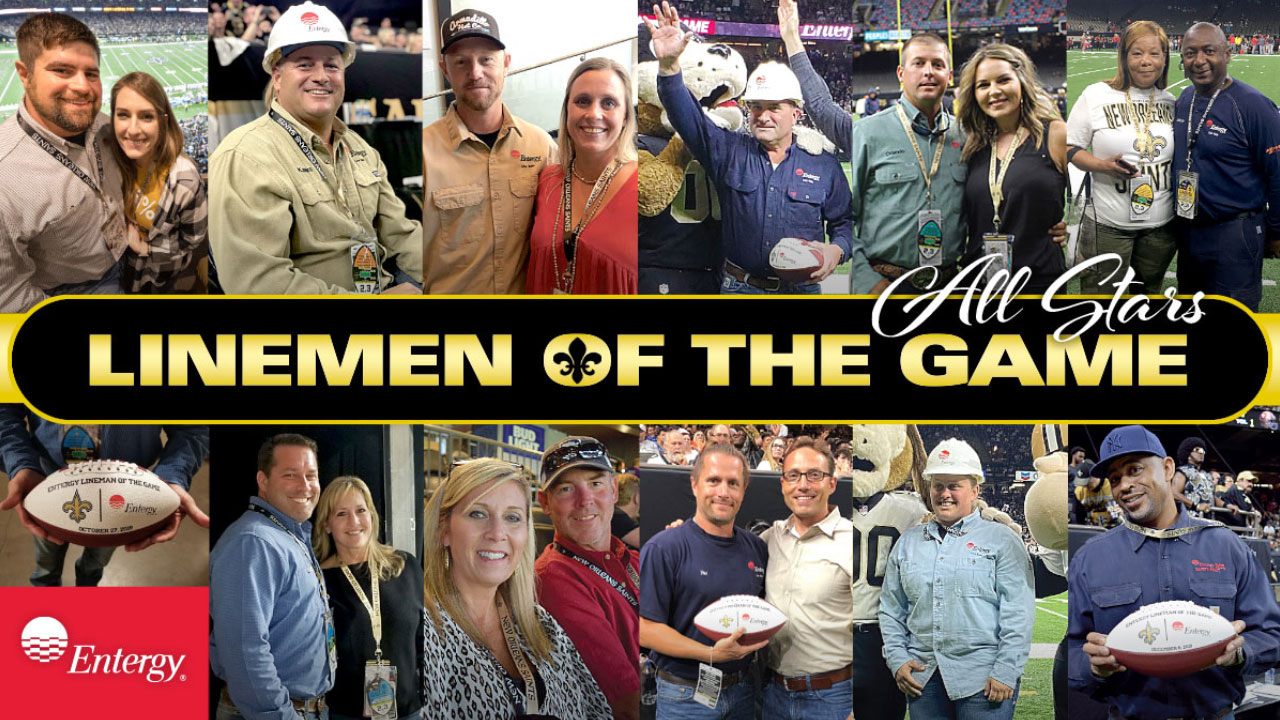 They are at the top of their game when electrifying the grid. Now, they've shown they can electrify the gridiron, too.
"They" are Entergy's 2019 Linemen of the Game, chosen for their commitment and dedication to Entergy, our customers, our communities and above all—safety.
Throughout the National Football League's 2019 season, Entergy, as a patron saint of the New Orleans Saints, honored its own "lineman of the game" in a sideline presentation during all Saints' home games.
In 2019, 11 Entergy field workers were recognized.
With the annual Pro Bowl, NFL Honors and Super Bowl LIV coming up, here's our all-star line-up from the 2019 season:
OFFENSE
Working tirelessly to prevent outages before they occur, these are the guys who power life for our customers and communities:
DEFENSE
To complement the offense, you need a good defense. These are the men who are on the front lines when the power goes out—whether at home or away helping others restore light and life after major storms.
SPECIAL TEAMS
While we mostly deliver electricity, we do have the privilege of delivering gas to some of our customers. Our special team this year includes not only linemen, but a gas corrosion technician, as well.
Congrats to 2019's All-Star Linemen—a winning team!!
---