News Release > Entergy Corporation Named to 100 Best Corporate Citizens Ranking
For Immediate Release
Entergy Corporation Named to 100 Best Corporate Citizens Ranking
05/18/2021
NEW ORLEANS – 3BL Media has named Entergy Corporation (NYSE: ETR) one of the top 100 Best Corporate Citizens, recognizing outstanding environmental, social and governance transparency and performance among the 1,000 largest, U.S. public companies. This is the 11th year Entergy has been included in this prestigious ranking since 2007.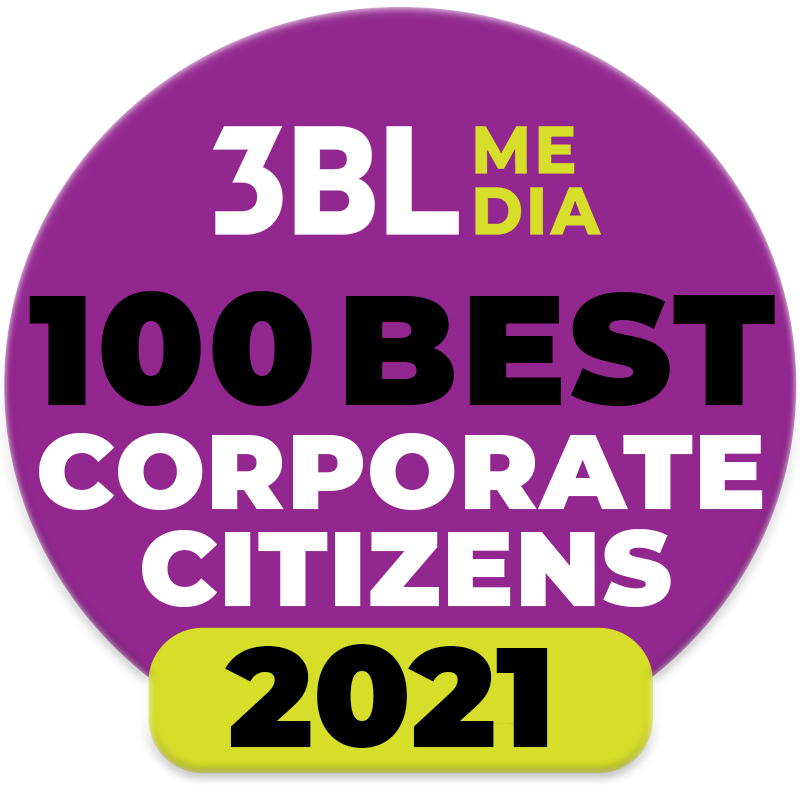 "We are on a journey with our stakeholders to improve lives, build businesses and create prosperity," said John Weiss, Entergy's vice president of sustainability and environmental policy. "Entergy's leadership in environmental, social and governance matters has been a hallmark of who we are for more than two decades and is a strategic pillar of our business strategy to become the premier utility. Being named one of the nation's best corporate citizens directly reflects the contributions that Entergy's more than 13,000 employees make every day to create long-term, sustainable growth for everyone we have the privilege of serving."
The 100 Best Corporate Citizens ranking is based on 146 ESG transparency and performance factors in eight pillars: climate change, employee relations, environment, finance, governance, human rights, stakeholders and society, and ESG performance. Using a methodology developed by 3BL Media, all Russell 1000 Index companies are researched by ISS ESG, the responsible investment research arm of Institutional Shareholder Services. The ranking is based solely on publicly available information.
"Achieving the transformational targets in the Paris Agreement and UN Sustainable Development Goals in this decade requires all companies truly embed ESG issues into the core of their business," said Dave Armon, CEO of 3BL Media. "The best corporate citizens of 2021 are answering the call by demonstrating the societal and bottom-line value of leadership and transparency around ESG topics. They are setting ambitious goals, outlining robust strategies for achieving them, disclosing data to measure progress, and accounting for all stakeholders in business decisions."
Independent and third-party organizations continue to recognize Entergy for its sustainability and climate action leadership, corporate social responsibility and commitment to being an employer of choice for the Gulf South region. Entergy has received the following recognition: the only U.S. electric utility included on Dow Jones Sustainability Index for 19 consecutive years, a top 10 utility in economic development by Site Selection Magazine for 13 consecutive years, Jobs for America's Graduates Partner in the Pandemic award, HIRE Vets Medallion Award for the third straight year, EEI Emergency Response Award, The Civic 50 by Points of Light and Volunteer Louisiana's 2020 Corporate Volunteer Champion. Entergy was also an inaugural class inductee in the Corporate Citizenship Hall of Fame by the U.S. Chamber of Commerce Foundation.
To learn more about Entergy's longstanding commitment to sustainability and environmental stewardship, read "Forward Together," the company's 2020 integrated report.
For access to the complete 100 Best Corporate Citizens of 2021 ranking and methodology, visit 100best.3blmedia.com.
About Entergy Corporation
Entergy Corporation (NYSE: ETR) is an integrated energy company engaged in electric power production, transmission and retail distribution operations. Entergy delivers electricity to 3 million utility customers in Arkansas, Louisiana, Mississippi and Texas. Entergy owns and operates one of the cleanest large-scale U.S. power generating fleets with approximately 30,000 megawatts of electric generating capacity, including 7,000 megawatts of nuclear power. Headquartered in New Orleans, Louisiana, Entergy has annual revenues of $10 billion and more than 13,000 employees. Learn more at entergy.com and follow @Entergy on social media.
-30-
---