Insights > Entergy Texas winter storm update – 12/23/22, 9 p.m.
Entergy Texas winter storm update – 12/23/22, 9 p.m.
12/23/2022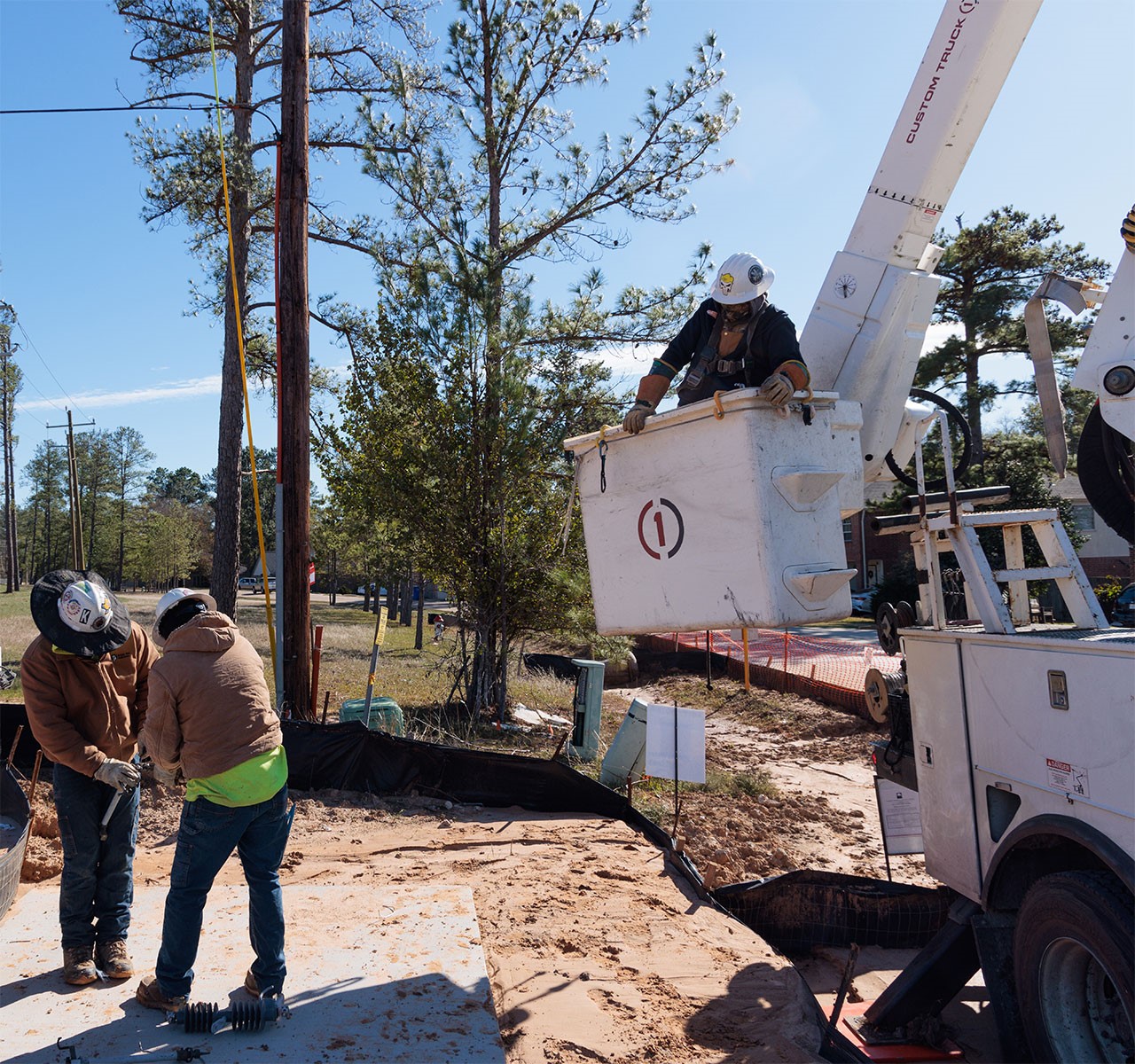 Crews continue to work around the clock to safely restore power; fewer than 8,000 outages remain
Entergy Texas crews continue to restore power to communities across Southeast Texas after winter weather with strong winds and gusts impacted the region.
Approximately 46,000 (84%) of the 54,500 total impacted customers have been restored since the beginning of the weather event at 2 p.m. on Thursday, December 22. As of 9 p.m., fewer than 8,000 customers were without power – down from a peak of approximately 19,000 at 6 a.m.
Entergy Texas operates under the Midcontinent Independent System Operator, and we are proud to report there continues to be enough generation supply to meet power demand.
Power is expected to be restored to most of the remaining customers later tonight, with some customers in the heavily impacted locations potentially being restored Saturday. Estimated times of restoration may be adjusted as more information becomes available. 
As a reminder, when temperatures are extremely cold, we must bring customers back online one section at a time, rather than simply energizing an entire power line all at once. For the most up-to-date information on restoration, view our Outage Map, download the Entergy app, and sign up for texts alerts by texting REG to 36778.
For the safety of our crews and your individual safety, please stay away from Entergy Texas work zones. If you need to report a problem with your service or get bill payment help, we're just a phone call away: 1-800-ENTERGY (1-800-368-3749).
Additional safety tips are available on the Storm Center. Find further updates and safety tips on the Entergy Texas Facebook and Twitter pages.
Safekeeping resources on our Storm Center
About Entergy Texas
Entergy Texas, Inc. provides electricity to more than 486,000 customers in 27 counties. Entergy Texas is a subsidiary of Entergy Corporation, a Fortune 500 company headquartered in New Orleans. Entergy powers life for 3 million customers through its operating companies across Arkansas, Louisiana, Mississippi and Texas. Entergy is creating a cleaner, more resilient energy future for everyone with our diverse power generation portfolio, including increasingly carbon-free energy sources. With roots in the Gulf South region for more than a century, Entergy is a recognized leader in corporate citizenship, delivering more than $100 million in economic benefits to local communities through philanthropy and advocacy efforts annually over the last several years. Our approximately 12,000 employees are dedicated to powering life today and for future generations. For the latest news from Entergy, visit the Newsroom.
Download a high-resolution Entergy logo here.
---