Insights > The 'Brain' of the Electric Grid in the Heart of the Capital City
The 'Brain' of the Electric Grid in the Heart of the Capital City
08/09/2018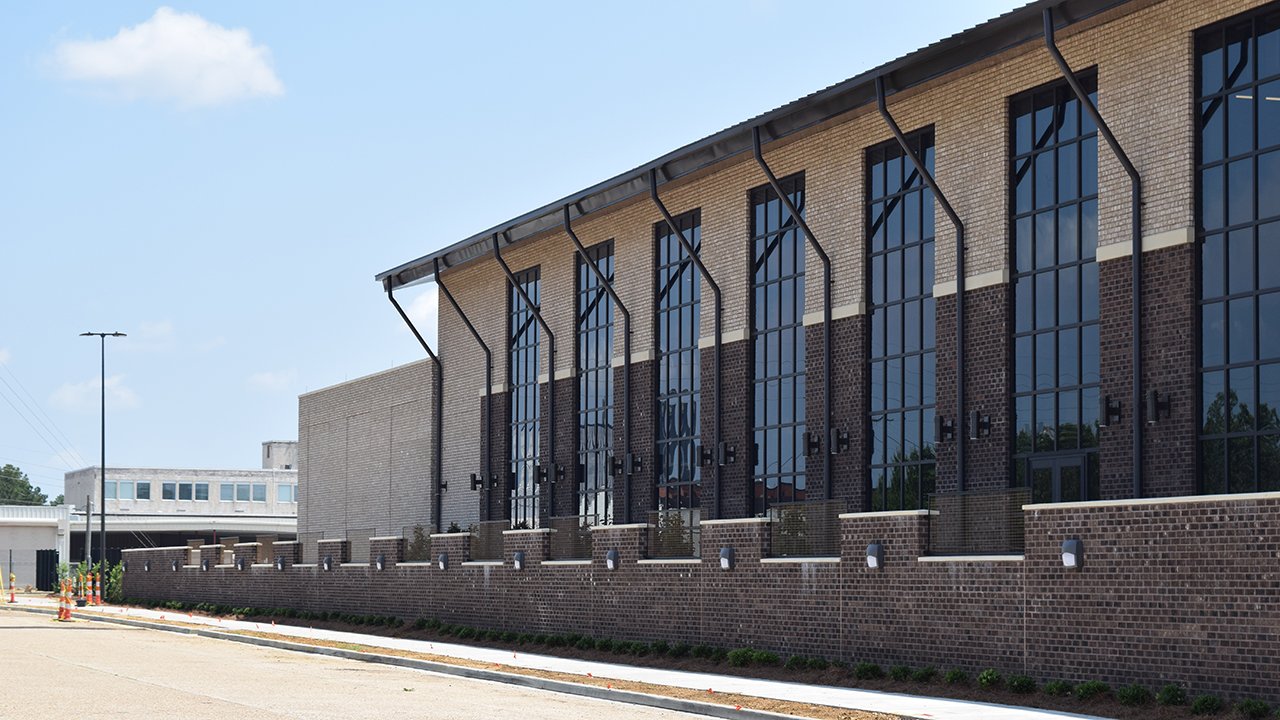 For several years now, we at Entergy Mississippi have been focused on building the utility of the future. Central to that effort is modernizing the electric grid, hardening it against storms, incorporating renewable electricity sources and developing technologies that allow us to better respond to customer outages and customer needs.
Toward that end, since 2015 we've spent about a billion dollars. We're replacing copper wires with new, better-conducting aluminum. We're swapping out older wooden poles for those made of composite materials or steel. And we're currently building the infrastructure needed to support automated meters, which will be installed at every home and business in our service area beginning next year.
But no modernization would be complete without addressing our Distribution Operations Center—the 'brain' of the electric grid. Our DOC manages thousands of miles of electric lines that serve more than 449,000 homes and businesses in Mississippi. It is Entergy Mississippi's hub for reliability, resiliency and stability in our distribution grid and is designed to communicate with the entire grid. That demands state-of-the-art technology for peak performance, and it was time that our DOC be upgraded to meet that task head-on.
Once the company committed to this, we looked no further than downtown Jackson to house this new Distribution Operations Center, which is a stone's throw away from the old one. In fact, it's housed inside a newly-renovated, $20-million building that originally served as a storage and distribution facility for Standard Oil. Entergy bought the building from the Irby Company in the mid-1980s and it served as our service center for the Jackson area for about 20 years. Then about a decade ago, our service center operations moved to Larson Street and this building was used mostly for storage.
Why would we look to the past to build the nerve center of the utility of the future? For several reasons:
First, this building has withstood the test of time surviving the Easter Flood of 1979, Hurricane Katrina, ice storms and countless other weather events
Our architect and contractor marveled over its robust infrastructure and structural soundness
We owned the building already and it was vacant, behind a security fence and surrounded by pavement, creating an ideal situation for a renovation
It's also centrally located with good access
But perhaps most significantly, it allowed us to continue our support of and investment in the City of Jackson and the downtown area. The capital city has been home to Entergy Mississippi for more than 95 years. We've grown and thrived here, and by continuing to invest in the city we know we'll both do the same.
High-Tech, High-Security and State-of-the-Art
Entergy's electric operators helped design the new 35,000-square-foot DOC, shaping the workstations and technology that they will use to control the grid every day:
The two-story building has redundant data and power feeds to further enhance Entergy's disaster resiliency.
The DOC can shift operations to its sister companies if the company needs support after a major storm or other natural disaster.
Operators' desks light up in various colors, visually alerting operators to emergencies or high priorities.
Desks raise or lower automatically—a handy ergonomic feature for employees who work 12-hour shifts.
A training room includes a simulator that can mimic real-life storm scenarios.
The building also houses the company's war room, which is a command center for major restoration efforts. Other departments in the building include customer service, safety, engineering and more. Some 75 employees work here and that number can double during a major storm restoration.
So as we approach the height of the 2018 Atlantic Hurricane Season, we stand ready to respond as needed with the latest tools and technology in the hands of the best storm response team in the country. No doubt this newly renovated building and DOC marks a significant milestone in the company's effort to modernize the grid and build the utility of the future.
---